Six
Coronation Street
characters will become police suspects in the murder of Frank Foster, it has been reported.
Sally Webster (Sally Dynevor), her ex-husband Kevin Webster (Michael Le Vell), Frank's mother Anne Foster (Gwen Taylor), Frank's former girlfriend and business partner Carla Connor (Alison King), Peter Barlow (Chris Gascoyne) and Michelle Connor (Kym Marsh) will all come under suspicion.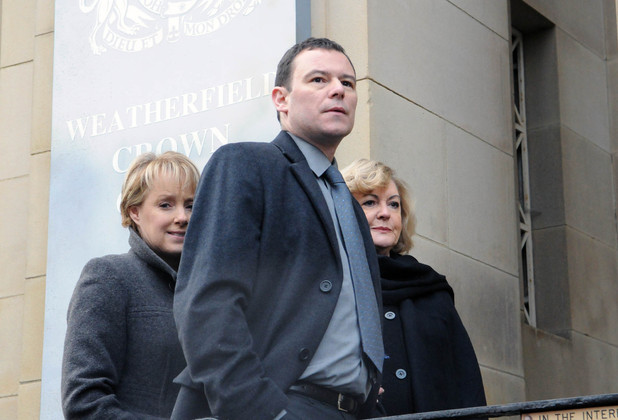 > 'Coronation Street' actor Andrew Lancel teases Frank future, show exit
"They all have a motive, but who has the guts to do it?" a production insider told the
Daily Star
. "This will be one of Corrie's biggest whodunnits ever. Fans will be shocked when they watch it unfold."
It had already been reported that
Frank's partner Sally would be found standing over his body
, and that viewers would see her find out what he did to Carla when he threatens to attack her.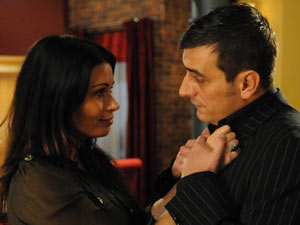 > 'Coronation Street's Alison King: 'Life stays tough for Carla'
It has now been revealed that Sally will apparently discover that the manipulative factory boss, played by
Andrew Lancel
, has been having an affair behind her back.
Carla will fall into the frame as she seeks revenge after losing the factory and seeing
Frank found not guilty of raping her by a trial jury
. After the pair fight at the factory, she leaves her bag behind.
When it is discovered by police, Peter confesses to the crime in an attempt to clear his lover Carla's name.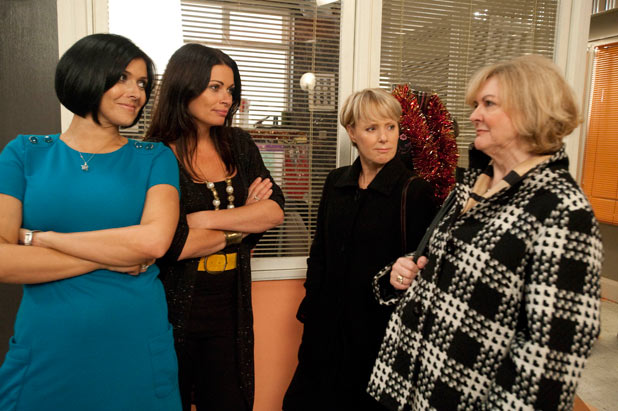 > Corrie's Kevin could kill Frank Foster, says Sally Dynevor
Kevin comes under suspicion when detectives discover that the brakes of Frank's car have been tampered with - days after it is serviced at his garage.
Carla's sister-in-law Michelle also becomes a suspect when the police find out that she stole contracts from Frank to try and stop him taking the factory off Carla.
Finally, Anne will discover that her son is guilty of rape and vows to punish him, telling Carla: "I know Frank raped you. But I swear I only found out after the trial. I heard him on the phone to you taunting you about it. Frank was lying to me when he was guilty all along."
Speaking about the murder storyline last week
, Lancel said: "[Frank] doesn't for one moment think his life might be in danger - he is too arrogant and cocky to think that could ever happen to him."