Coronation Street
's
Michelle Keegan
has said that her character Tina McIntyre is still hurt by Graeme Proctor (Craig Gazey) leaving her.
Speaking to
Soaplife
, the actress explained why her barmaid alter ego is struggling to confess her feelings for Tommy Duckworth (Chris Fountain).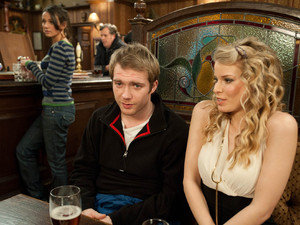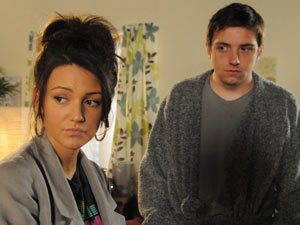 "She's scared of getting involved with a man again. She's still hurt by what Graeme did to her and she's wary of it happening again," she said.
"Tina doesn't trust him 100% because of his laddish ways. She hasn't forgotten how he tried to get off with any woman when he first arrived on the Street.
"She's also worried about spoiling their friendship and losing him from her life."
After Rovers Return landlady Stella Price (Michelle Collins) persuades Tina of Tommy's integrity, she
catches him kissing another woman
during next Monday's double bill.
Keegan added: "For now Tommy's blown his chances. They might make a great couple and could have fun together, but Tina has to be careful she doesn't get hurt."
> Michelle Keegan: 'Tommy's perfect for Tina'