1
Soaps News
POTD: 'Coronation Street' return for Lewis Archer
Coronation Street
welcomes
Nigel Havers
back to the soap tonight as he reprises his role as conman Lewis Archer.
Audrey (Sue Nicholls) and Gail (Helen Worth) are stunned as they bump into Lewis at a country pub, having stopped off there after a spot of power-walking.
Thinking on his feet, Lewis offers to buy drinks for the pair and promises that he can explain everything. However, as soon as Audrey and Gail's backs are turned, he does a runner.
Later, Gail insists that Audrey must report the sighting of her old flame to the police. How will Audrey react?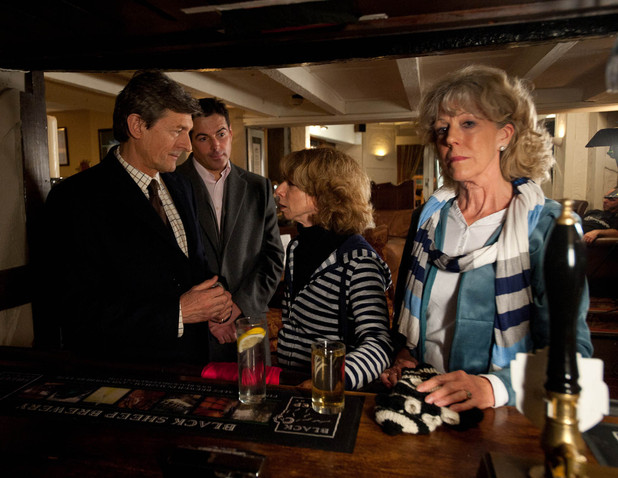 Coronation Street
airs tonight at 7.30pm and 8.30pm on ITV1.
> Coronation Street Nigel Havers unsure of Lewis plot future
> Read our full spoiler for tonight's first Coronation Street episode
> Read our full spoiler for tonight's second Coronation Street episode
> Read more Coronation Street spoilers and news
Get the Inside Soap magazine on your iPhone or iPad