Coronation Street
's troubled mum Katy Armstrong refuses to come back home in tonight's episode of the soap.
Having fled from the cobbles after her parenting struggles were revealed, Katy (
Georgia May Foote
) feels like she can't face her family again - but invites Izzy (Cherylee Houston) to meet her at a park.
Opening up to her sister, Katy tells Izzy that she really misses Chesney and Joseph, but now realises that she totally underestimated the challenge of motherhood and fears the whole thing was a big mistake.
As Izzy returns to the cobbles and reports back on Katy, can the teen's loved ones reach a solution? Or will they turn on each other?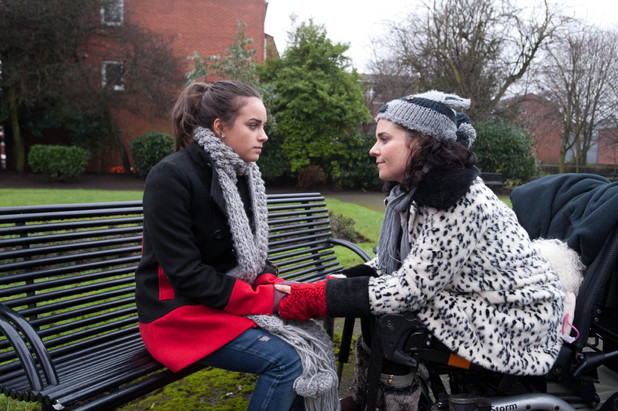 Coronation Street
airs tonight at 8.30pm on ITV1.
> Read our full spoiler for tonight's Coronation Street episode
> Read more Coronation Street spoilers and news