Coronation Street
's Anne Foster has been officially revealed as the killer of her son Frank - as predicted by thousands of
Digital Spy
readers.
Anne, played by
Gwen Taylor
, found herself backed into a corner in dramatic circumstances on the day of Frank's funeral in this evening's (March 19) episodes.
After bidding a final farewell to her son at the crematorium and heading back to the late businessman's home in an emotional state, Anne was unable to hide her crime for any longer as Sally Webster (Sally Dynevor) paid a visit. Sally found Anne clutching Frank's watch, which had mysteriously disappeared following his death.
When Anne confessed that she had been in possession of the watch the whole time, Sally finally figured out that she was the culprit responsible for Frank's violent passing. However, as she tried to flee from Frank's house in her shock, Sally slipped and lost consciousness.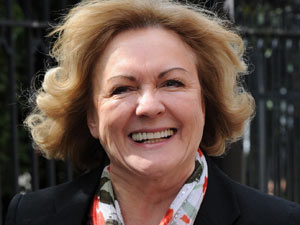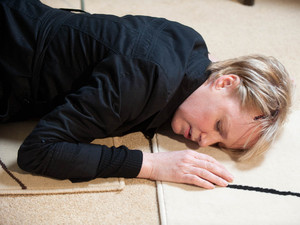 Unable to get help without revealing her secret, Anne left Sally lying unconscious and prepared to go on the run. However, she was stopped in her tracks when Carla (Alison King) turned up at the house - wanting answers over how much Anne knew about Frank's evil nature.
Carla soon realised that all was not right, and found herself threatened with a knife as Anne desperately tried to stay in control of the escalating situation.
Confessing all, Anne explained that she had overheard Frank taunting Carla at the factory on the night of his death, finally discovering that the businesswoman's rape allegation had been true.
In a subsequent argument with Frank, Anne had lashed out at her son by hitting him over the head with a whisky bottle - before fleeing from the scene in horror upon realising that she had killed him.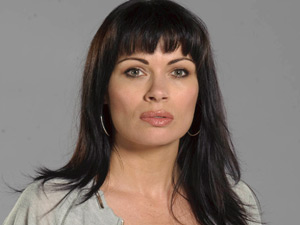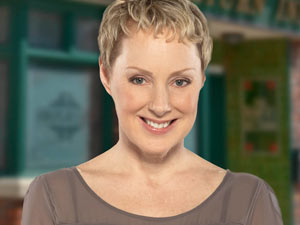 Kevin (Michael Le Vell) eventually arrived to rescue Sally and Carla from the clutches of Anne, whose fate will now be left in the hands of the authorities.
Digital Spy
readers had long predicted Anne as Frank's killer, as she received over 60% of the 38,000 votes cast in
our 'Who killed Frank Foster?' poll
despite never being named as an official suspect.
However, fans were kept guessing until tonight's episodes as show bosses ensured that the culprit's identity was not revealed in the press before transmission.
Coronation Street
's Frank plot has proved a ratings hit in recent weeks,
taking the soap well above the 10m mark earlier this month
.
> Read more Coronation Street news and spoilers