Coronation Street
producer
Phil Collinson
has revealed the details of Betty Williams's big secret.
The ITV1 soap gives Betty an emotional send-off later this month after her son Gordon returns to Weatherfield and announces that she has passed away.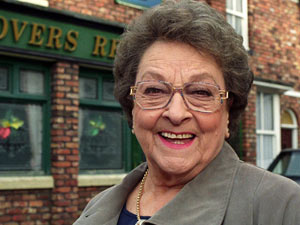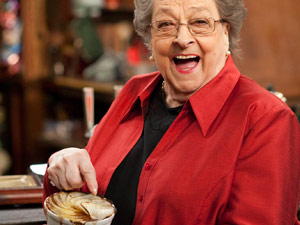 In real life, Betty Driver - who played the role of Betty for 42 years -
died in October 2011 at the age of 91
following a period of ill health.
As announced earlier this year, Betty's tribute episodes
will include the revelation of a long-held secret kept by the popular character
.
Collinson confirmed the full storyline on
This Morning
today (April 2), explaining: "What they discover as they're clearing out her house is that Annie Walker, who was the landlady of the Rovers Return for the first 20 years of the show, actually bequeathed The Rovers to Betty in her will.
"Betty carried this secret and never took up this bequest. So she's left behind a bit of a bombshell, really! Certainly for Stella in terms of who owns the pub now and what happens going forward.
"But more brilliantly I think, she'll always be the longest-serving landlady of the Rovers Return by right, which I think is such a brilliant tribute to her."
Collinson promised that Betty's farewell is "brilliant and moving", adding that it was "incredible" to see Bill Kenwright reprise the role of Gordon.
He explained: "Bill had become very close to Betty since being her on-screen son - he talked about her as being another mother. He came back to say goodbye to her, and it feels so personal and raw. It was for everybody, actually, as she was a very much-loved member of the team."
Coronation Street
airs Mondays, Thursdays and Fridays on ITV1.
> Coronation Street stars pay tribute to Betty Driver
> Coronation Street's Betty Driver 1920-2011: Obituary
> Coronation Street boss promises "brilliant" Betty send-off
> Coronation Street: More Betty send-off details revealed
> Read more Coronation Street spoilers and news
Photo gallery - Betty Driver's life in pictures.