Coronation Street
's Gordon Clegg arrives at The Rovers with sad news to announce in tonight's (April 16) double bill of the soap.
Gordon (
Bill Kenwright
) has arranged to meet Rita (Barbara Knox) and Emily (Eileen Derbyshire) at the pub as the pair are planning to pay a visit to Betty, who hasn't been well recently.
However, when Gordon turns up later than planned, he's forced to break the news that Betty passed away during the night.
Everyone at The Rovers is shocked and saddened by their loss, but they draw some comfort from the knowledge that Betty died peacefully. Later, as everyone raises their glasses to the long-serving barmaid, it hits home that it's the end of an era for the pub.
In real life, actress Betty Driver - who played Betty for 42 years -
passed away in October 2011
. This week's episodes see the ITV1 show pay tribute to the star and her much-loved character.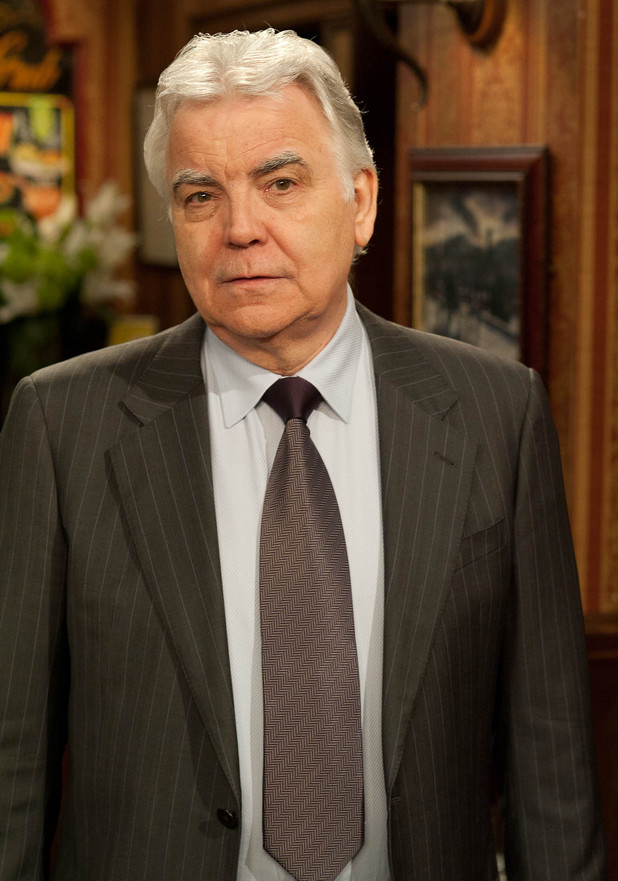 Coronation Street
airs tonight at 7.30pm and 8.30pm on ITV1.
> Coronation Street Bill Kenwright talks show return, Betty send-off
> Read our spoiler for tonight's first Coronation Street episode
> Read our spoiler for tonight's second Coronation Street episode
> Read more Coronation Street spoilers and news