Coronation Street
's Peter Barlow is in for a shock as he discovers that his father Ken has betrayed him in tonight's (April 23) double bill of the soap.
As Leanne (Jane Danson) sneaks into Ken's house to spend time with Simon in secret once again, Peter (
Chris Gascoyne
) is watching from afar and is stunned by what he sees.
The Weatherfield bookie then marches straight round to put a stop to the situation once and for all. As Peter drags Simon (Alexander Bain) away, he reminds Leanne to keep her distance and warns Ken (Bill Roache) that he's now banned from seeing the youngster as well.
Back at home, Peter also finds himself at odds with Carla (Alison King) when she suggests that Leanne should be allowed to see Simon. As an argument between the couple follows, will Peter back down or stand firm?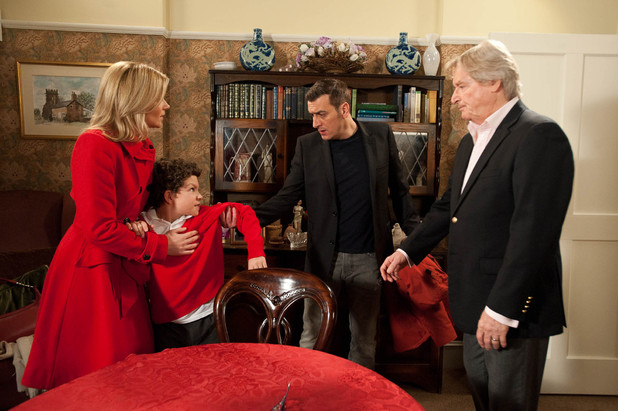 Coronation Street
airs tonight at 7.30pm and 8.30pm on ITV1.
> Read our spoiler for tonight's first Coronation Street episode
> Read our spoiler for tonight's second Coronation Street episode
> Read more Coronation Street spoilers and news