Coronation Street
star
Sue Nicholls
has said that she is more aware of heart-related health issues thanks to her current storyline.
The actress's character Audrey Roberts
was rushed to hospital after suffering a heart attack
in Monday night's (April 23) double bill of the soap.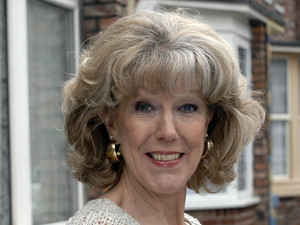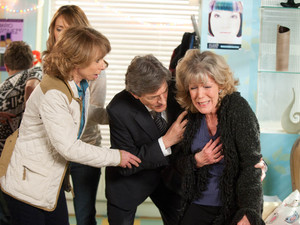 Nicholls researched the storyline with help from the British Heart Foundation (BHF)
, which proved to be an eye-opening experience for the 68-year-old.
She told
The Sun
: "It is an old-fashioned feeling that only middle-aged men who drink and smoke cigars suffer heart attacks. What I didn't realise is that it's the biggest killer of women.
"The story has made me read up on it. You just have to be sensible. I'm not as old as Audrey, but I'm not far behind and one has to be aware of these things. I will at least get my blood pressure checked more often."
"I've learnt little things you really need to know, not just about the attack but what leads up to it," she continued. "Some people don't have any inkling, but that's very rare.
"Most people have a symptom but dismiss it because they think it's indigestion. Everyone knows about the pain in your left arm, but you can also get a terrible pain in your jaw. One of my helpers said you can just get dizzy and keel over."
Nicholls is now backing a British Heart Foundation campaign for all schoolchildren to be taught CPR.
> Coronation Street Sue Nicholls: 'Audrey will need less stress'
> Coronation Street Sue Nicholls: 'Husband offers kissing advice'
> Read more Coronation Street news and spoilers
Watch a preview of tonight's (April 26)
Coronation Street
episode in the video below: