Coronation Street
musical
Street of Dreams
is reportedly likely to be axed completely after actors have staged a mutiny.
Paul O'Grady
, Julie Goodyear and Bill Roache are refusing to work until they are paid, according to
The Mirror
.
A source said: "It is absolute chaos and a complete farce. The actors, wardrobe department and make-up girls are all owed thousands.
"There are single mums in the show who cannot afford to keep going like this. They are massively out of pocket.
"One of the wardrobe ladies was even made to order in some stuff off her own back and has not been reimbursed.
"Cast members have had to provide their own costumes. It is a disgrace. There is every likelihood the show will be axed altogether."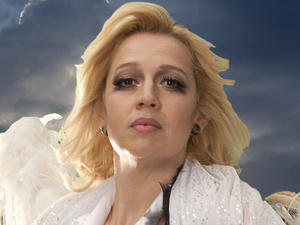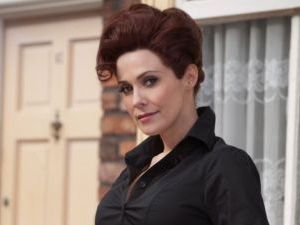 Pictures - Left: Katy Cavanagh as Julie Carp; Right: Kym Marsh as Elsie Tanner
Meanwhile, the crew are apparently set to keep all the stage equipment until they are paid, with the insider adding: "Things have now come to a head.
"The cast backed a move to hold all the equipment to ransom, refusing to give it back until their wages are settled."
The newspaper also claims that trucks, sets and costumes have been sent away, but producer John Ward insisted: "Trucks are already on their way back and I believe some have already arrived."
Three weeks ago, bosses
postponed planned tour dates
in Dublin, Belfast and Newcastle for creative reasons to improve the script.
O'Grady, the play's narrator, was
rumoured to have been sacked after behaving unprofessionally
.