Ryan Connor returns to Weatherfield with destructive consequences in tonight's
Coronation Street
.
After two years away from the Street, Ryan (
Sol Heras
) recklessly throws a match into a black bag of cardboard and wood.
The student paid a visit to old friend Sophie Webster, who was cleaning out Steve McDonald's flat.
Ryan, cigarette and can of lager in hand, distracts Sophie with tall tales from his life at university.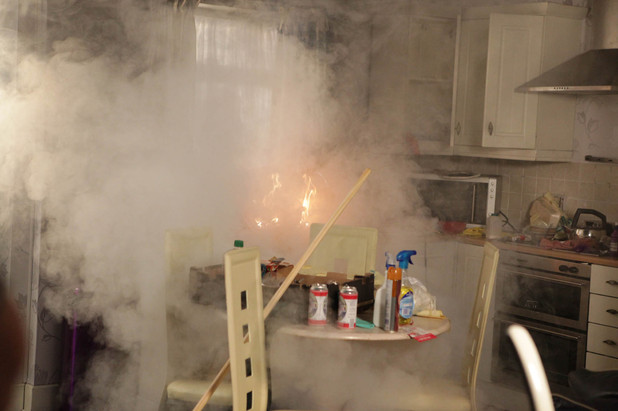 Will hapless Steve discover the wreck and how will Ryan and Sophie get out of this mess?
Coronation Street
airs tonight at 7.30pm on ITV1.
> Read our spoiler for tonight's Coronation Street
> Coronation Street's new Ryan Connor actor nervous over debut
> Read more Coronation Street news and spoilers