0
Soaps News
POTD: 'Coronation Street's Gary, Izzy in turmoil
Gary Windass and Izzy Armstrong's relationship could be facing its toughest challenges yet on
Coronation Street
.
Tonight's (July 27) hour-long episode of the soap sees Izzy (
Cherylee Houston
) lose her unborn baby after being rushed to hospital with agonising pains.
Izzy and Gary's loved ones rally round the couple following their devastating loss, while the hospital staff assure them that they are free to try for another baby once the time is right.
Gary (Mikey North) is relieved to hear that his dream of fatherhood isn't over, but it's not what Izzy wants to hear. Although she can't bear to tell Gary yet, she's had a change of heart and doesn't want to go through this again. Could this issue tear the pair apart?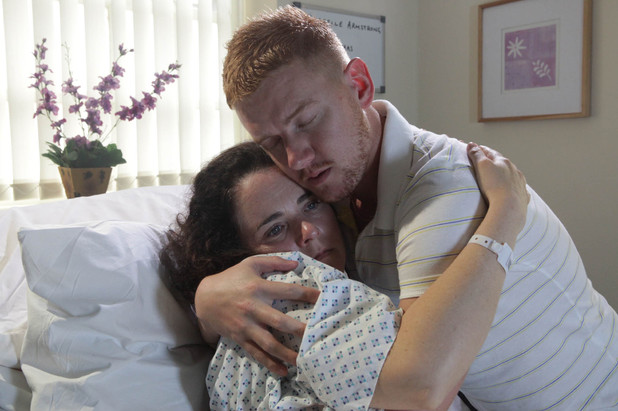 Coronation Street
airs an hour-long episode tonight from 7.30pm on ITV1.
> 'Coronation Street' star Mikey North chats to Digital Spy about the storyline
> Read our spoiler for the first part of tonight's 'Coronation Street' episode
> Read our spoiler for the second part of tonight's 'Coronation Street' episode
> Read more 'Coronation Street' spoilers and news
Get the Inside Soap magazine on your iPhone or iPad