Coronation Street
's Tracy Barlow is finally kicked out by Emily Bishop this evening (August 9) as she pushes her luck too far.
Emily (Eileen Derbyshire) tries to keep Tracy busy in tonight's episode by arranging some paid floristry work for her at the church, only to be left infuriated when she fails to turn up.
Later, the situation at Number 3 becomes even more intolerable when Tracy (
Kate Ford
) deliberately ruins another pair of Norris's dancing shoes - unaware that they have sentimental value to Emily as they used to belong to Ernest.
Emily subsequently loses patience with Tracy, giving her some harsh home truths and sending her packing.
Tracy is distraught over her latest setback, explaining that she feels really ill. Unfortunately for her, however, nobody believes a word she has to say…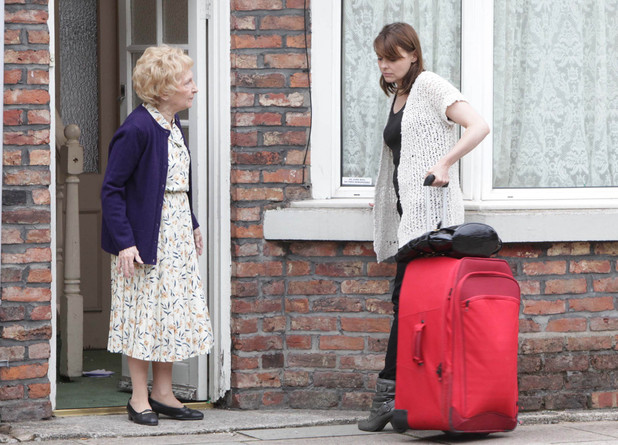 Coronation Street
airs tonight at 8.30pm on ITV1.
> 'Coronation Street' Kate Ford: 'Health drama won't change Tracy'
> Read our spoiler for tonight's 'Coronation Street' episode
> Read more 'Coronation Street' spoilers and news