3
Soaps News
POTD: 'Coronation Street's Tracy in shock health scare
Tracy Barlow's loved ones are left in turmoil this evening (August 10) as her health takes a sudden turn for the worse.
Tonight's double bill sees the Weatherfield schemer further alienate those around her as she continues to claim that she feels tired and unwell.
It's clear that nobody believes Tracy (
Kate Ford
) given her long history of lies and manipulation. However, the Barlows and Steve soon receive a shock when they walk into Number 1 to find Tracy unconscious on the floor.
Springing into action, Ken immediately calls an ambulance - while Deirdre feels terrible for ignoring Tracy's complaints. At the hospital, how will the Barlows cope when they hear that Tracy may not pull through?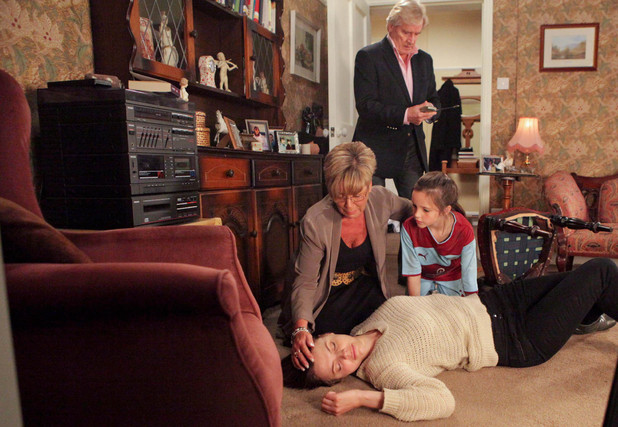 Coronation Street
airs tonight at 7.30pm and 8.30pm on ITV1.
> 'Coronation Street' Kate Ford: 'Health drama won't change Tracy'
> Read our spoiler for tonight's first 'Coronation Street' episode
> Read our spoiler for tonight's second 'Coronation Street' episode
> Read more 'Coronation Street' spoilers and news
Get the Inside Soap magazine on your iPhone or iPad