Coronation Street
's violent Kirsty Soames will stun boyfriend Tyrone Dobbs by declaring he will not be the father of her child.
Ex-police officer Kirsty (Natalie Gumede)
struggles to deal with motherhood
after she gives birth to daughter Ruby in the coming weeks.
Kirsty tells Tyrone (
Alan Halsall
) that she did not register him as the baby's father when he threatened to take Ruby away, according to the
Daily Star
.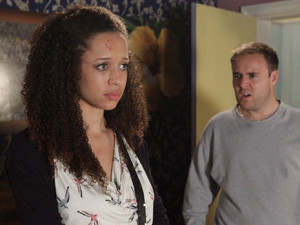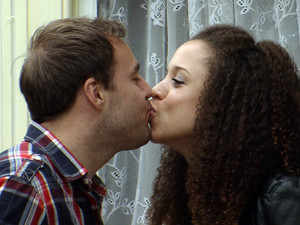 In scenes airing in September, Kirsty is quoted as saying: "She's not your baby - while you were busy this morning I was in town registering Ruby's birth.
"I left the father's name blank, father unknown. You have no legal right over my daughter."
Tyrone had previously vowed: "I won't stop you seeing Ruby but my mind's made up. There's no way I'm letting you have custody."
With Tyrone devastated, fans will be left to wonder whether Kirsty's claims are true.
A
Street
insider commented: "For Tyrone, this is worse than the beatings he has taken from Kirsty.