Coronation Street
star
Chris Fountain
has revealed that the Weatherfield locals will turn against his character Tommy Duckworth when he tries to expose Kirsty Soames's violent ways.
Tommy receives a shock later this week as he finally discovers that his best friend Tyrone Dobbs (Alan Halsall)
has become the victim of domestic violence in his relationship with Kirsty
, who returns to screens on Thursday (August 23).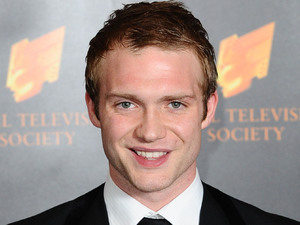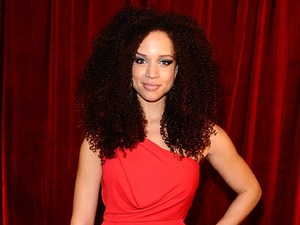 Unable to keep a lid on his own temper, Tommy later attempts to publicly shame Kirsty (Natalie Gumede) during an argument at the Rovers Return.
Fountain told
Digital Spy
: "Tommy thinks that if he outs Kirsty in public, then Tyrone will have no choice but to admit what's been going on.
"However, rather than that happening, Tyrone then shouts to everyone in the pub about Tommy being involved with drug dealers at the garage - and how he was to blame for Rita being late for her wedding.
"Nobody believes Tommy when he says that Kirsty has been beating up Tyrone, especially considering that she's nine months pregnant. So the tables end up being turned on Tommy and Tina. They're being seen as the bad guys, when really they're just trying to help."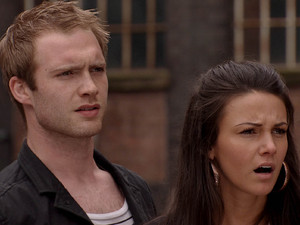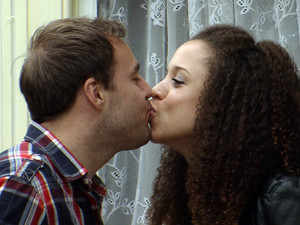 He added: "Tommy and Tina are a bit like outcasts for a bit - everyone thinks that they're just being spiteful and lying about Kirsty. Obviously that couldn't be further from the truth - all they're trying to do is help Tyrone."
Kirsty is due to give birth in the next few weeks, with early reports suggesting that she goes into labour following a huge argument with Tina.
Meanwhile,
Coronation Street
's producer Phil Collinson recently told
Digital Spy
that
the domestic abuse storyline will run into 2013
.
> Read our full interview with 'Coronation Street' star Chris Fountain
> Read more 'Coronation Street' spoilers and news