Coronation Street
couple Izzy Armstrong and Gary Windass face fresh heartache this evening (September 10) as their dreams of starting a family together lie in tatters.
Tonight's double bill sees Izzy (
Cherylee Houston
) reach a difficult decision as she puts a stop to the surrogacy plan, realising that the arrangement with Katy could tear them apart in the long-run.
With the idea off the table, Gary (Mikey North) is devastated over Izzy's choice, knowing that he may never fulfil his dream of becoming a father.
Aware of how important this is to Gary, a distraught Izzy advises him that he needs to be with someone who can give him what he wants. Will a shocked Gary let her call time on their relationship?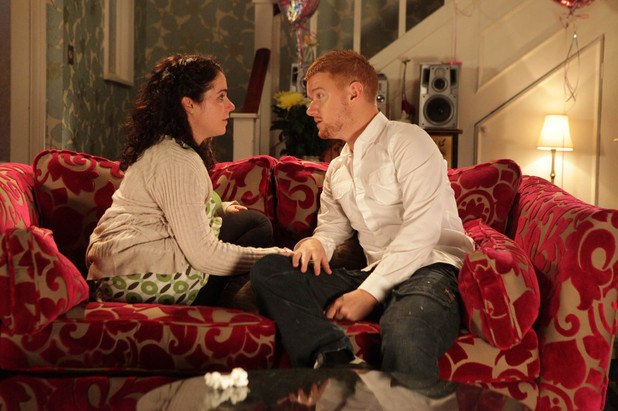 Coronation Street
airs tonight at 7.30pm and 8.30pm on ITV1.
> Read our spoiler for tonight's first 'Coronation Street' episode
> Read our spoiler for tonight's second 'Coronation Street' episode
> Read more 'Coronation Street' spoilers and news