1
Soaps News
POTD: 'Coronation Street's Lloyd meets his daughter
Coronation Street
's Lloyd Mullaney meets his secret daughter Jenna for the first time in tonight's (September 19) episode of the soap.
An unknowing Lloyd (
Craig Charles
) comes face-to-face with Jenna when he pays another visit to Mandy's house, keen to have his former flame in his life somehow.
However, as Mandy is out, it's Jenna (Krissi Bohn) who answers the door - leaving Lloyd flummoxed as he has no idea who she is.
When Jenna explains that she is Mandy's daughter, Lloyd immediately gets suspicious as Mandy previously told him that she lived alone.
Shellshocked, Lloyd realises that Mandy could be trying to hide the fact that he is a father. But encouraging Mandy to end her decades' worth of deception will prove to be a tricky task…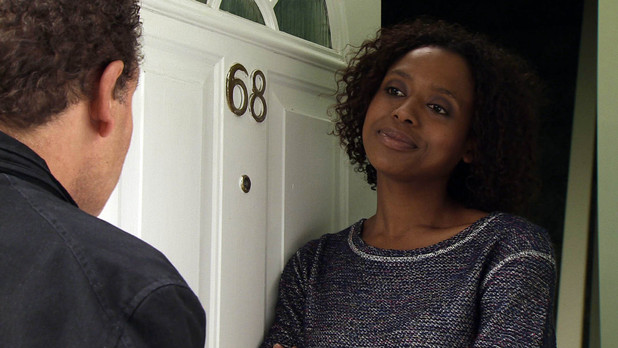 Coronation Street
airs tonight at 7.30pm on ITV1.
> 'Coronation Street': Lloyd's secret family storyline confirmed
> 'Coronation Street' star Craig Charles chats to Digital Spy about the storyline
> Read our spoiler for tonight's 'Coronation Street' episode
> Read more 'Coronation Street' spoilers and news
Get the Inside Soap magazine on your iPhone or iPad