Coronation Street
star
Michelle Collins
has hinted that her character Stella Price will soon embark on a new romance.
The 51-year-old actress - who joined the soap last year - told
Metro
that the Rover's landlady will fall for a current Weatherfield resident in a forthcoming storyline.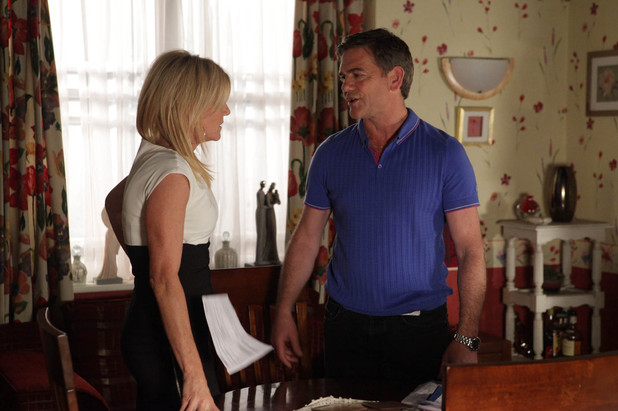 "Stella is going to have a little bit of a romance in her life coming up," Collins said. "I can't really say who it is, but it's quite exciting.
"It is someone on the street and it's someone that people like," she continued. "That's all I'm going to say. I don't really know too much about it as they've just started it."
Viewers saw Stella's marriage collapse earlier this year following
husband Karl's affair with barmaid Sunita Alahan
(Shobna Gulati).
When Sunita's husband Dev was suggested as a potential love interest for Stella, Collins refused to comment. However, she said that filming such scenes with Jimmi Harkishin, who plays the corner shop owner, would be interesting.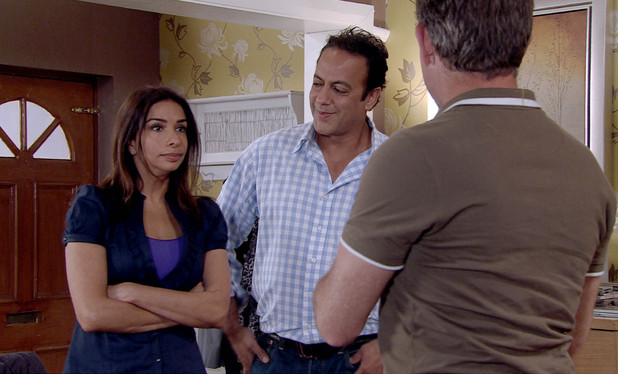 "I've known Jimmi for years," she said. "We go back a long way, so that would be quite fun. I adore him, he's very funny. It's nice working with him."
Collins also admitted that she would be willing to be involved in some more risqué scenes if the storyline demanded it.
"I'm not sure people would be interested in that, to be honest with you," she joked. "No-one has ever paid me to take my clothes off for a job, ever.
"Hopefully I've got jobs on my acting ability and nothing else," she continued, "so hopefully I can grow old gracefully. But if the storyline wanted something like that then I'd talk to the director [and] if it was tastefully done, then why not?"
Collins added: "I don't think you can be too precious about these things. But it is Corrie, it's before [the] watershed, so you can't really get away with too much.'