Coronation Street
star
Sol Heras
has reportedly had to be written out of upcoming scenes after suffering a black eye.
The 26-year-old, who plays Ryan Connor in the soap, turned up on set with the injury and said he obtained it during a friendly football match.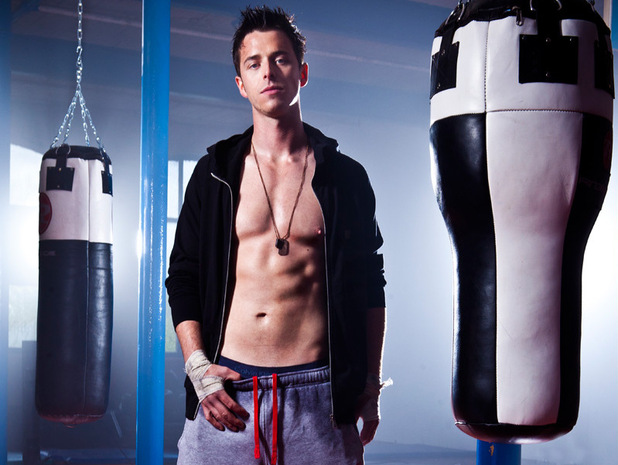 A source told
The People
: "Sol turned up to work sporting a massive black eye but he didn't want anyone to see it, so he went straight to make-up and got them to cover it up. He was trying to be discreet and said he had got the injury playing football.
"He then started filming his Christmas scenes at Nick's Bistro, but when they were finished, production looked back at them and you could see [the bruising].
"In the end, all the scenes he had just filmed had to be put in the bin and they had to rewrite them around him. They told him to go home and come back when he felt better."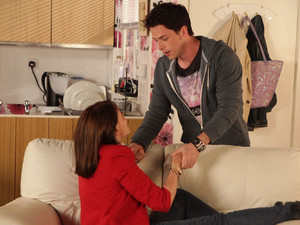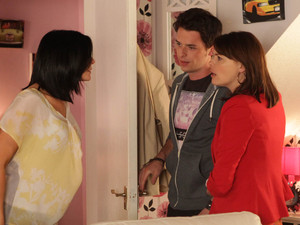 Viewers have seen Heras's character become
increasingly involved with soap villain Tracy Barlow (Kate Ford)
over recent weeks. After she announces she is pregnant, Ryan decides to publicly
declare his support for her in the middle of The Rovers Return.
"Sol has a great storyline at the moment," the source continued. "He was clearly embarrassed about the black eye as he wants to make a good impression.
"He felt bad the scenes had to be re-written and wants to make up for it."
Coronation Street
will air Ryan's shock proposal on Monday, October 22 at 8.30pm on ITV1.