1
Soaps News
POTD: 'Coronation Street's Sylvia Goodwin in return mystery
Coronation Street
's Sylvia Goodwin makes an unexpected return to Weatherfield this evening (February 1).
Sylvia (
Stephanie Cole
) shocks her son Roy (David Neilson) by turning up at the café without any warning, but she insists that nothing is amiss and she is merely back from Palm Springs for a short visit.
Later, however, events take a twist as a trunk containing all of Sylvia's belongings is delivered by courier - as arranged by her partner Milton.
A clearly-rattled Sylvia insists that Milton must be confused, but is she covering up serious problems in her relationship?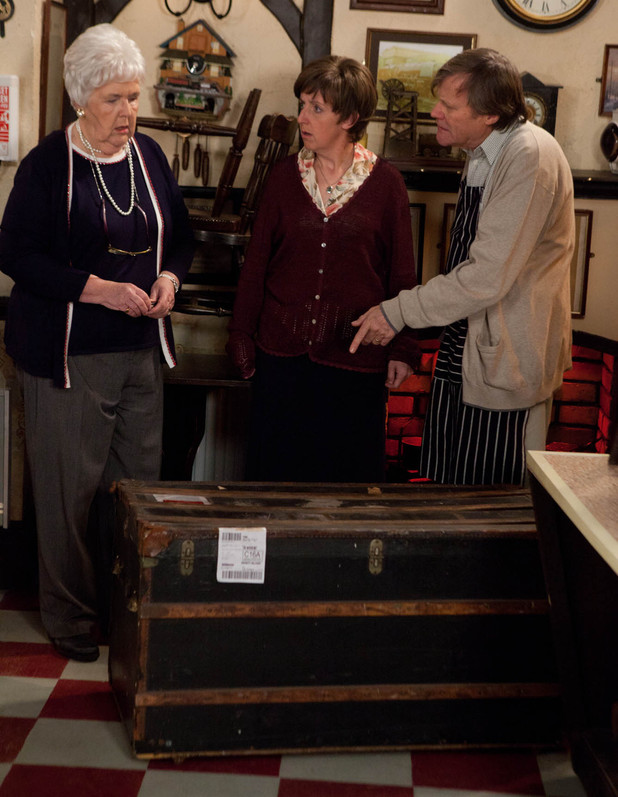 Coronation Street
airs tonight at 7.30pm and 8.30pm on ITV.
> Read our spoiler for tonight's first 'Coronation Street' episode
> Read our spoiler for tonight's second 'Coronation Street' episode
> Read more 'Coronation Street' spoilers and news
Get the Inside Soap magazine on your iPhone or iPad