7
Soaps Soap Scoop
Corrie producer offers 2010 story insights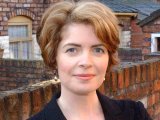 Leading on from today's
earlier
set of Corrie character teasers, here's a second hoard to keep you going!
Don't forget to leave your views on anything you read here at the bottom of the blog!
When does the lesbian storyline between Sophie and Sian begin?
"Well, the story of Sophie's sexuality is a big and ongoing story which starts properly in April but will develop over the rest of the year. This is not something we deal with lightly and I just want to add that she remains a Christian throughout, too.
"It is a love story that has all the complexities of any teenage relationship, which would be complicated enough at the best of times. It will add another dimension to everything else that's going on in the Webster household. It's one layer in that family of stories but it's a big secret for quite a while. All the confusion of how Sophie feels and how Sian feels - we've played that all out truthfully, I hope."
Are we going to start seeing more of Carla soon?
"Yes - she gets a new love interest... Trev, Janice's lodger - the binman! It's a very unlikely triangle."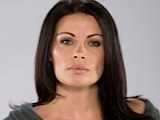 But he doesn't seem Carla's type...
"Steve Jackson is a lovely actor. It took me a long time to find him - I did over three screen tests and I'm so glad we did because we found him in the last screen test and he's exactly what we were looking for. Liam was very relaxed and laid-back. He wasn't a showy, pushy controlled businessman like Tony who pursued Carla for ages before she was interested. And Trev's very laid-back. He's got no airs or graces. He's not looking for status and that's what she finds attractive about him. He sees through to the real Carla, as Liam did and that's why she likes him."
How does Nick get involved in the factory?
"He worked in the factory years ago under Mike and learned the ropes and he's been working in that trade while he's been away, too. When he comes back, he thinks, 'I'd quite like to be a partner back in there'. He has to do a bit of wheeling and dealing, going through a few machinations before he manages to become part of it again but yes, he sets his sights on it."
Craig Gazey says he's signed until 2011 - what are the long-term plans for him?
"He's going to find some roots back within the Platt family and the Platt household. Also, he becomes a very good ally to one of our female characters who ends up in crisis. An unexpected friendship or partnership develops. We get to a deeper level with the character where we see that he kind of saves somebody who's drowning, in a way. He becomes their saviour."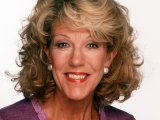 Lewis apparently has a dark secret...
"I don't know if it's so much a dark secret but further down the line he does upset people and let people down. I'll tell you what, it's great this story, I absolutely love it! It's another one that's going to develop over the spring where Rita gets involved in the Audrey/Lewis friendship and you can imagine we just have great fun with that!"
Eileen seems to have slipped off the radar - are we going to see more of her this year?
"It's not that people slip into nowhere but when you've got 60-plus cast they can't all be in stories on screen all the time, otherwise you'd end up with very bitty episodes. When a story closes down a bit you sometimes look away and look at other characters whose stories are building. It's a natural ebb and flow of the show and that's always been the way, really. It's not that she's disappeared, it's just that her story comes to a point where we look away a bit but we will continue to see her in the cab office and the pub and through the Joe/Gail/Grimshaws/Platts story as well. We've also just talked about a great new story for her but it probably won't get properly started until late spring. I love her in the cab office best, though."
Let me know your views on the above using the usual form below!> Click here to read the main part of my interview with Kim Crowther!
Get the Inside Soap magazine on your iPhone or iPad