Coronation Street
's Izzy Armstrong lies unconscious after becoming the victim of a mugging.
When Gary wades into a row between the fiercely independent factory worker and Sally Webster, the couple end up rowing. Lying that she is spending the night with sister Katy, Izzy plans a night out with Sean and Julie.
However, when targeted by a thief, Izzy falls from her wheelchair. As she lies unconscious, a panicked Sean and Julie rush to their friends aid.
How will Gary react when he discovers what has happened?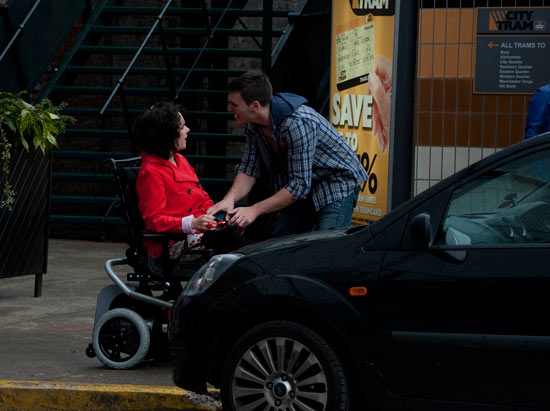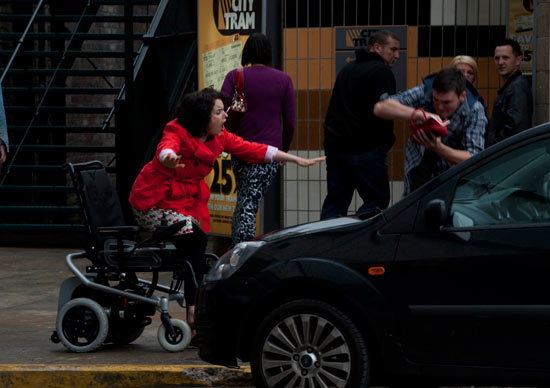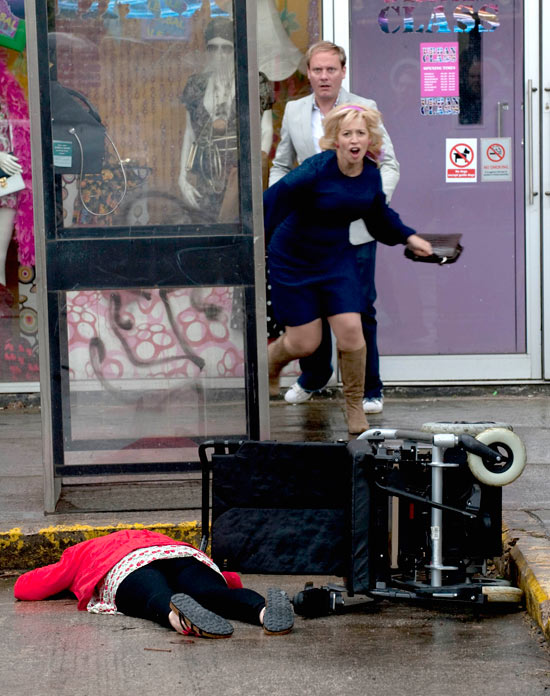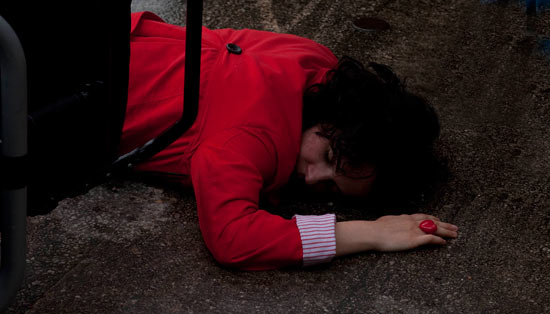 These scenes air on Friday, July 22 at 7.30pm on ITV1.
Read more details of Gary and Izzy's current storyline:-> 'Coronation Street' Owen 'develops fresh Izzy fears'> Corrie's Gary 'to suffer fresh breakdown'
Denise causes a stir when Ian Beale tries to give her a 'thank you' kiss, in upcoming scenes from
EastEnders
.
When Tanya voices suspicions that something is going on between Denise and Ian, she is quick to inform him that their neighbours are jumping to conclusions. Denise is insulted when Ian insists that he is not attracted to her.
However, when a blown fuse box threatens to ruin Bobby's birthday, Denise kindly offers to host the party. With celebrations in full swing, a grateful Ian leans in to give Denise a 'thank you' kiss. Shocked and angry, she demands that everyone leave...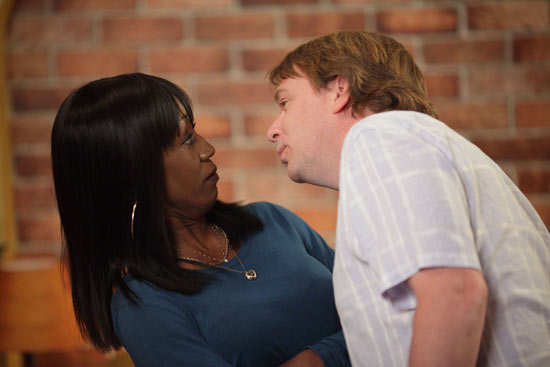 These scenes air on Friday, July 22 at 7pm on BBC One.
Read more details of Ian and Denise's current storyline:-> 'EastEnders' Ian Beale 'to claim dead wife'> Adam Woodyatt: 'Ian needs time alone'
Coming up in
Emmerdale
, Sam Dingle is left anxious when his son Samson is accused of bullying.
Sam's concern grows when Samson says that he didn't have a good time at school sports day. He is further annoyed when Rachel Breckle arrives, claiming that the young Dingle has been bullying her niece Amelia.
The feisty newcomer warns Sam that she is taking the matter to the head teacher. Samson admits that he pushed Amelia, but claims that she has been picking on him for months.
Lisa warns an anxious Sam that he must fight Samson's corner...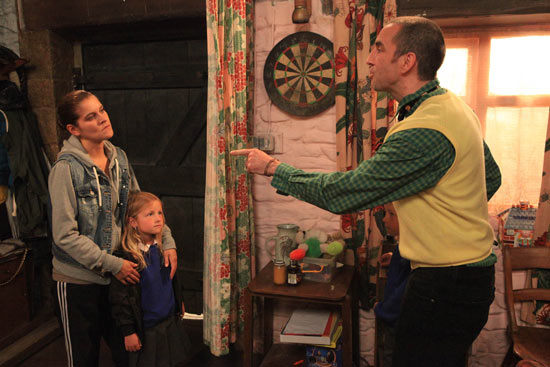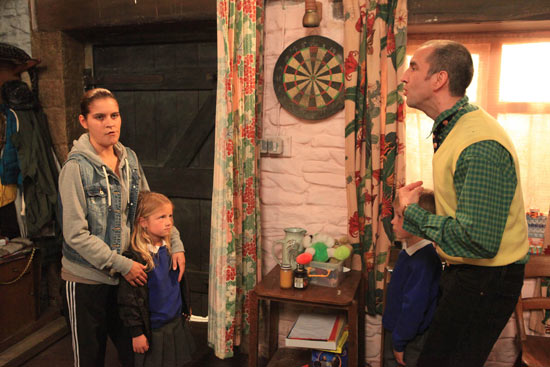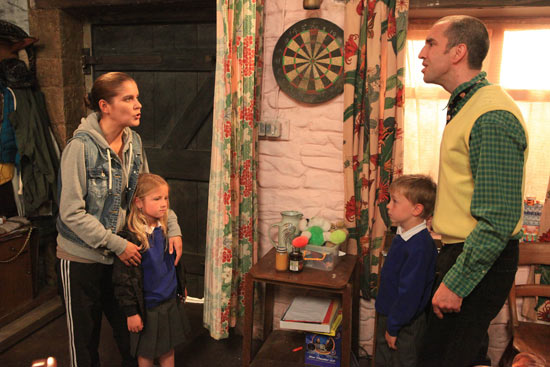 These scenes air on Tuesday, July 19 at 7pm on ITV1.
Read more details of Sam and Rachel's current storyline:-> 'Emmerdale' casts feisty newcomer Rachel
Over on
Hollyoaks
, Liberty and Theresa are in for a shock as they discover that Ethan is a shameless three-timer!
As Theresa begins to suspect that her secret boyfriend is seeing someone else, she enlists Dodger to help investigate the matter and the pair track down the cheating detective as he meets up with a mystery blonde.
Shocked by the betrayal, Theresa finally confides in Liberty over what's been going on - only to receive the surprise of her life when her best friend confesses that she's also been seeing Ethan.
With Ethan's true colours now exposed, it looks like he's finally about to get his comeuppance…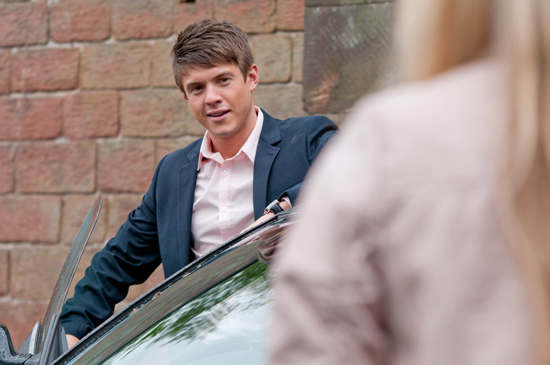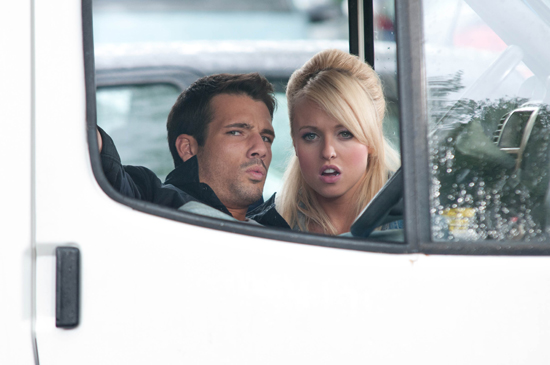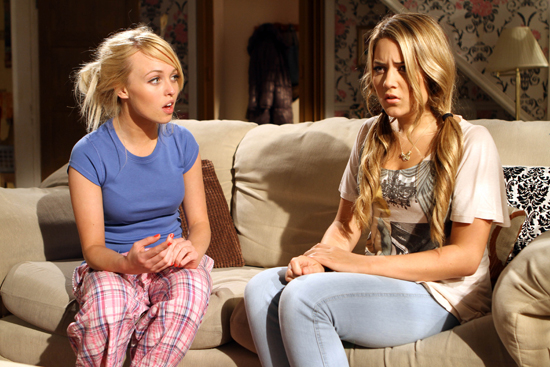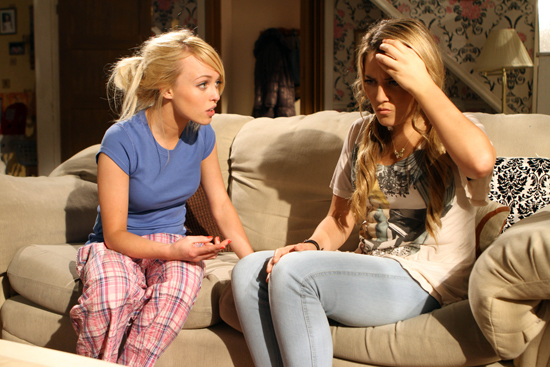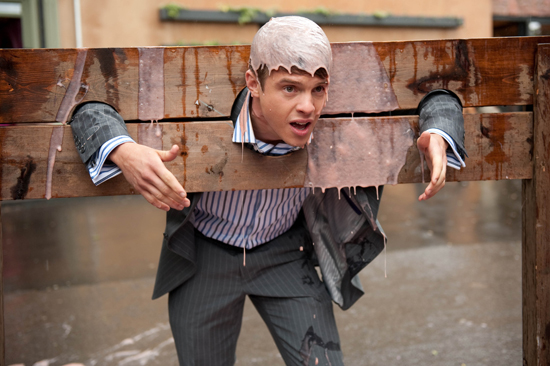 These scenes air on Wednesday, July 20, Thursday, July 21 and Friday, July 22 at 6.30pm on Channel 4.
Read more details of Ethan's current storyline:-> 'Hollyoaks' actor expects Ethan heartbreak> 'Hollyoaks' updates title sequence: Video
Hollyoaks
was the winner of last week's storyline poll as a huge 46.7% of you were eagerly awaiting Jacqui's disappearance.
EastEnders
took second place with 26.8% for Billy and Julie's granddaughter shock,
Emmerdale
placed third with 17% choosing Jimmy and Gennie's night together, and
Coronation Street
trailed way behind as just 9.5% of voters were interested in Carla and Frank's upcoming kiss.
Don't forget to vote in this week's poll to let us know which storyline you're most looking forward to!