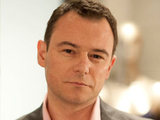 Coronation Street
's Frank Foster storyline reaches an explosive conclusion next month as the evil factory boss is found lying dead in a pool of his own blood.
As Frank (
Andrew Lancel
) has made so many enemies on the cobbles in recent months, it soon becomes clear that he's been murdered - and Sally Webster is among the suspects as she is caught with blood on her hands as she kneels over her ex-lover's lifeless body.
Sean Tully (Antony Cotton) and Julie Carp (Katy Cavanagh) are the ones who find Sally with Frank's corpse, as they arrive at the factory to confront the businessman over his plans for Underworld.
Over the next few days, viewers will see an uncertain future for the factory as Frank cons ex-fiancée Carla Connor into signing the business over to him at a rock bottom price.
Frank previously put Carla through a tragic ordeal as he sexually attacked her, so the troubled businesswoman is firmly in the frame for his murder - along with partner Peter, colleague Michelle and Sally's ex-husband Kevin.
However, it's Sally who's the initial suspect as she's the one at the scene - meaning that the police are soon asking tricky questions about her troubled history with Frank.
Sally Dynevor, who plays Sally, commented: "She really does hate him. She's at rock bottom - Sally's been used, manipulated and betrayed by Frank. Sally's got lots of reasons to want to do something very bad to Frank, as have all the factory staff as he was plotting for them all to lose their jobs.
"But there's a particular motive for Sally because of the way he betrayed her on a personal level. Sally's the one found with the body, knelt over him with blood on her hands so it doesn't look good!"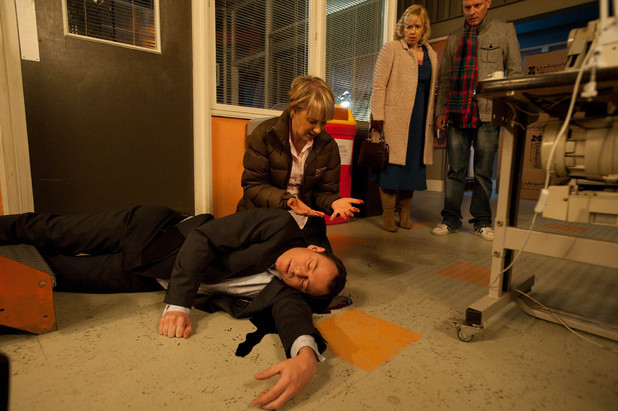 Coronation Street
airs these scenes on Monday, March 5 at 8.30pm on ITV1.
> Coronation Street confirms Frank Foster death plot
> Coronation Street Andrew Lancel backs Frank Foster plot conclusion
> Read more Coronation Street spoilers and news
Over on
EastEnders
, Walford minx Mandy Salter struggles with the arrival of her mum Lorraine - but finds an unlikely ally in Lucy Beale.
Lorraine (Victoria Alcock) causes chaos upon her arrival in Albert Square as she drinks heavily, steals money from Ian's wallet and makes a number of hurtful remarks towards Mandy (Nicola Stapleton). Unfortunately for Mandy, Ian is oblivious to Lorraine's true colours and insists that she must stay.
When Lorraine later joins the Beales for a family meal at the Argee Bhajee, Lucy (Hetti Bywater) becomes increasingly annoyed as she realises that the outspoken alcoholic isn't just bullying Mandy but is manipulating Ian (Adam Woodyatt) too.
Lucy soon takes matters into her own hands by revealing that Lorraine has stolen cash from Ian. Ian is shocked by the revelation and makes his displeasure clear, but when Lorraine bites back by mocking Mandy and Ian's relationship, Mandy sees red and throws a drink in her face!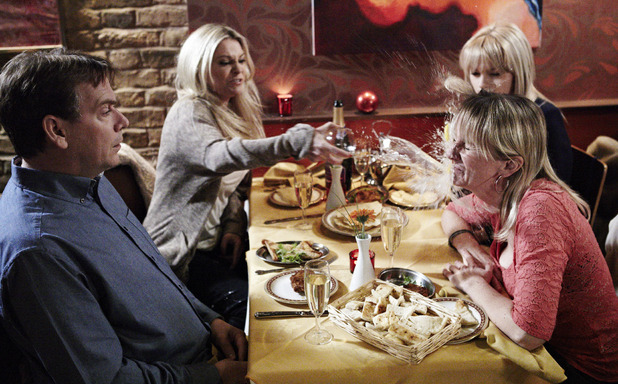 EastEnders
airs these scenes on Friday, March 9 at 8pm on BBC One.
> EastEnders return for Mandy Salter's mother
> EastEnders' Mandy in turmoil over mum Lorraine - Spoiler Pictures
> EastEnders' Victoria Alcock: 'Lorraine will be a leech'
> EastEnders' Victoria Alcock 'loved poor wardrobe for Lorraine role'
> EastEnders' Nicola Stapleton: 'Mandy may not get sympathy'
> Read more EastEnders spoilers and news
Coming up in
Emmerdale
, Cameron Murray and Chas Dingle give into temptation next month as they share an unexpected kiss.
Cameron's (Dominic Power) strained relationship with Chas's niece Debbie finally reaches breaking point in the coming days as the blonde suddenly ends their romance. She does so after Cameron confesses that he's only staying with her because he feels she needs him while Sarah is unwell.
Fortunately for Cameron, Chas (Lucy Pargeter) is happy to help him out and offers him a place to stay at The Woolpack. However, as they have a heart-to-heart about their terrible track records with relationships, the chemistry sizzles.
Cameron and Chas soon surprise themselves by kissing, but they both pull apart when they hear footsteps. A mortified Chas suddenly tells Cameron that he's got the wrong end of the stick, but she seems uncertain about her feelings…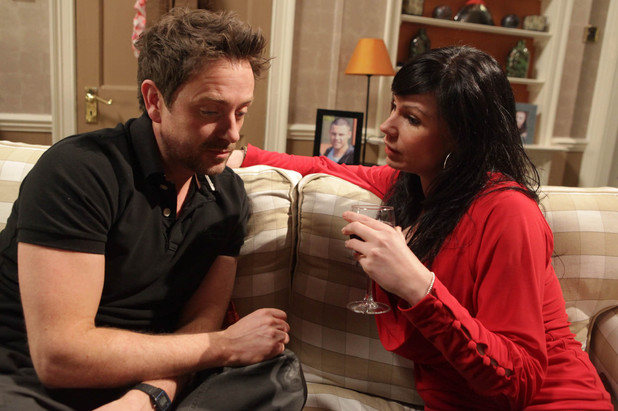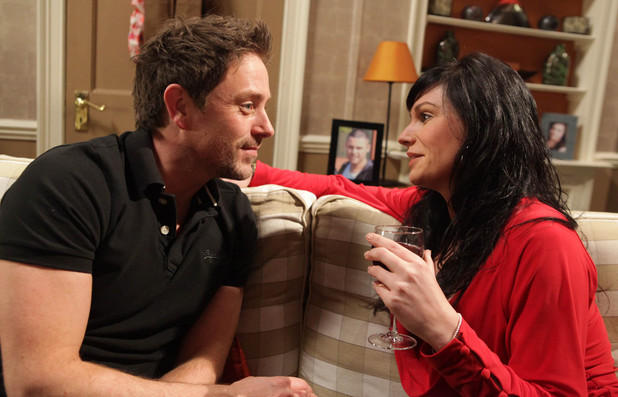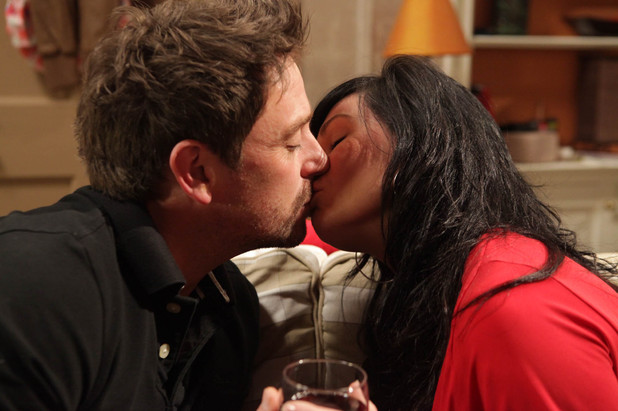 Emmerdale
airs these scenes on Wednesday, March 7 at 7pm on ITV1.
> Emmerdale Debbie Dingle will feel betrayed, says Charley Webb
> Emmerdale Dominic Power: 'No villains in Cameron, Andy, Debbie plot'
> Read more Emmerdale spoilers and news
Meanwhile,
Hollyoaks
' homelessness storyline takes a dramatic twist in the next fortnight as Phoebe puts George in serious danger.
George (Steven Roberts) is delighted when Phoebe (Mandip Gill) arrives at the Kane house, as he's been worried about her safety over the past few weeks. However, he's soon horrified when Phoebe betrays him by leading him straight into the hands of evil Deena, who held the pair captive earlier this month.
George's best friend Callum (Laurie Duncan) later panics when he realises that the troubled student has disappeared. Concerned about his mate, Callum finally has to tell everyone the truth about George's living situation - leaving Maddie (Scarlett Bowman) and the rest of the sixth formers stunned.
As a police search for George proves fruitless, tensions boil to the surface among the sixth formers as their concern heightens. Will George be found before it's too late?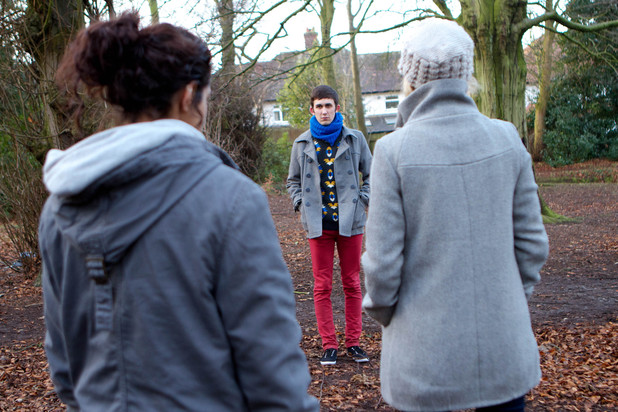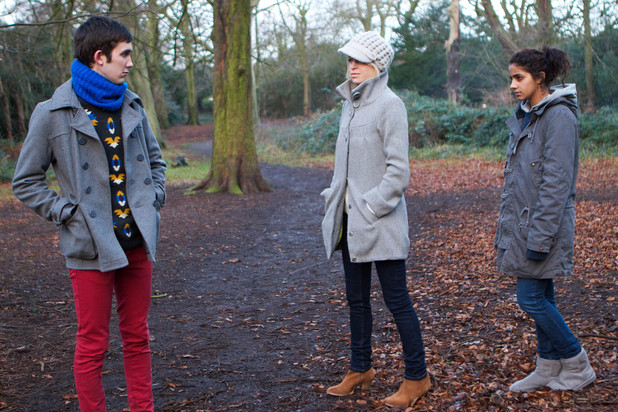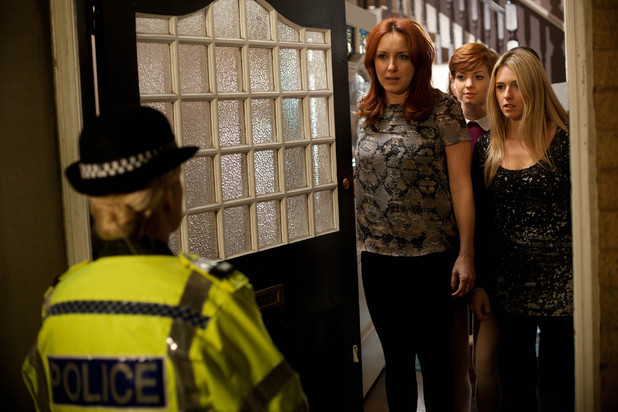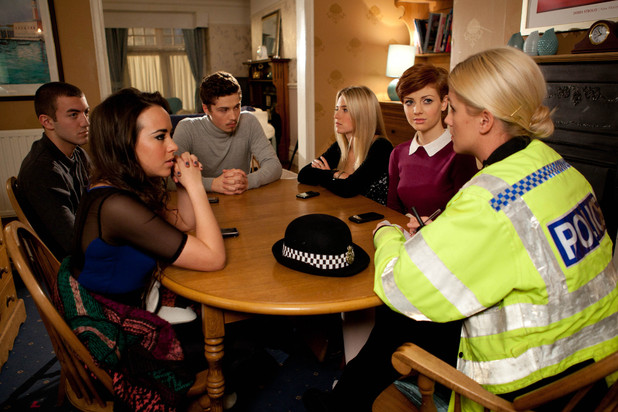 Hollyoaks
airs these scenes on Tuesday, March 6 and Thursday, March 8 at 6.30pm on Channel 4.
> Hollyoaks announces charity sleep-out, George plot future
> Read more Hollyoaks spoilers and news
Over on
Doctors
, Heston Carter finally snaps as the abuse he's suffering at the hands of partner Marina escalates.
Heston's (Owen Brenman) storyline reaches a dramatic climax in the coming days as Kevin realises what Marina (Marian McLoughlin) is up to behind closed doors. However, when Kevin voices his suspicions, a furious Heston makes a formal complaint against him at work.
Kevin's career setback soon leads to gossip at The Mill, and Mrs Tembe is appalled when she hears what might be going on between Marina and Heston. But Mrs Tembe later makes things worse by confronting Marina, leaving the unstable health visitor incandescent with rage.
Back home, Marina accuses Heston of telling the truth about her, and begins throwing plates and cutlery at him. Suddenly, though, the humiliation is too much for Heston to bear and he finally stands up for himself before ending their relationship.
The next day, Heston faces one of the most difficult moments of his life as he must tell Julia that Kevin was right all along. Deciding to take some time off from The Mill, can Heston ever face his co-workers again?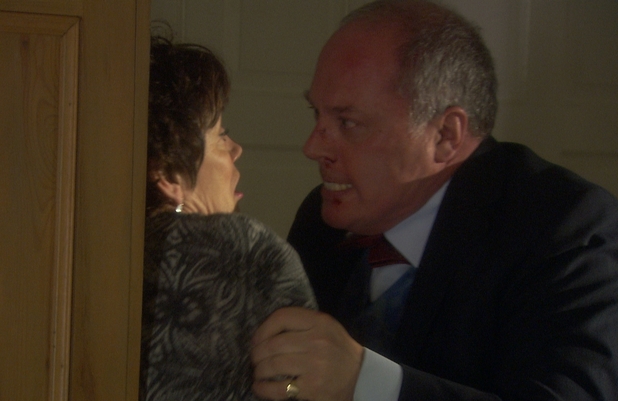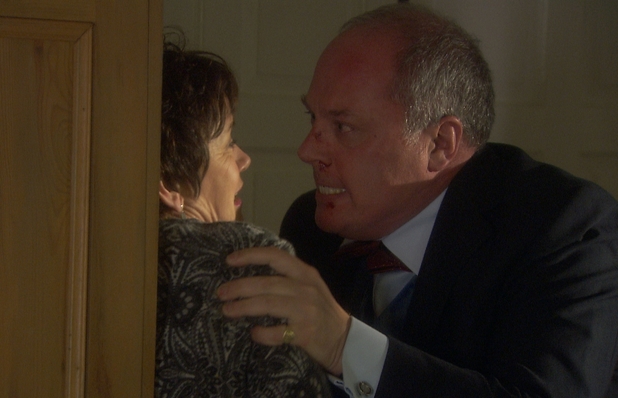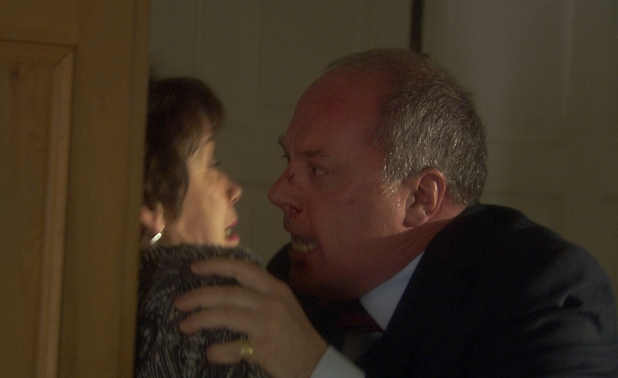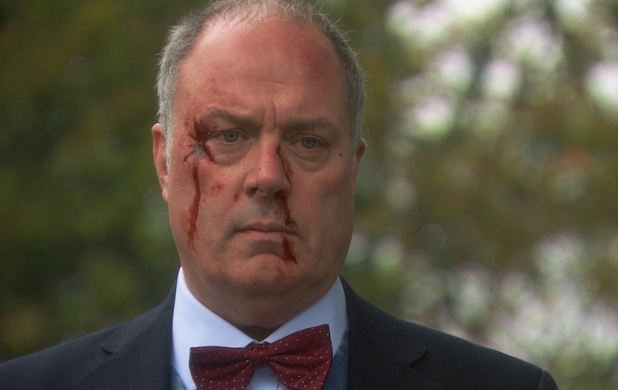 Doctors
airs these scenes on Monday, March 5 and Tuesday, March 6 at 1.45pm on BBC One.
> Read more Doctors spoilers and news
Coronation Street
was the winner of our storyline poll last week as
46.6%
of you chose Leanne attacking Carla as the best plot.
Hollyoaks
came second with
24.5%
for the latest drama in the McQueen family, while
EastEnders
was third with
16.7%
for the arrival of Mandy's mum Lorraine.
Emmerdale
took fourth with
9.3%
for Cameron's vow to dump Debbie, while
Doctors
was fifth with
2.9%
for a dispute between Daniel and Zara.
Don't forget to vote in the poll below to let us know which story sounds best this week!