Coronation Street
's Tina and Tommy storyline comes to a head next week as the pair decide to finally be honest about their feelings for each other.
The duo have been at the centre of a 'Will they, won't they?' romance plot for some time, but they're about to finally get together in emotional circumstances.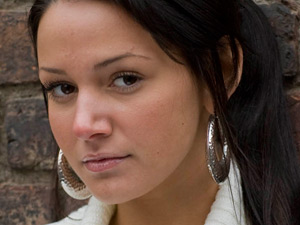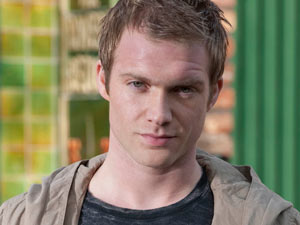 Viewers will soon see Tommy (Chris Fountain) receive some awful news as he discovers that Geoff Horton has passed away.
Feeling guilty for neglecting the Hortons in recent years, Tommy isn't sure that he can face the funeral - until Tina (
Michelle Keegan
) steps in to convince him otherwise.
Drawing on her own experience after losing dad Joe two years ago, Tina is a huge source of support for Tommy - convincing him to attend the service and even offering to accompany him on the day.
When the pair arrive back on the cobbles after attending the funeral together, it's clear that they're meant to be together.
Spurred on by advice from Tyrone (Alan Halsall) and Jason (Ryan Thomas) respectively, Tina and Tommy both resolve to open up over their feelings, and their union is sealed with a kiss. Will it be for keeps?
Coronation Street
airs these scenes on Friday, April 6 at 8.30pm on ITV1.
Check back on Digital Spy later this week for an interview with Michelle Keegan about the storyline.> Coronation Street Michelle Keegan teases Terry Duckworth return impact> Read more Coronation Street spoilers and newsAre you happy that Tina and Tommy are getting together? Share your thoughts using the usual box below!