28
Soaps News
Corrie bombshell, 'Enders punch, E'dale collapse, 'Oaks suspicions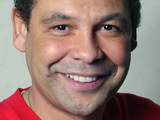 Coronation Street
fans see Lloyd Mullaney's life change forever later this month as he discovers that he is a father.
The drama begins when Lloyd (
Craig Charles
) has a chance meeting with a former flame named Mandy in an upcoming episode.
Lloyd is delighted to have the chance to catch up with Mandy (Pamela Nomvete), as he's always thought of her as 'the one that got away'. However, while he is keen to have her back in his life again, Mandy seems hesitant to revisit the past.
When Lloyd persists with Mandy and pops round to her house, he is stunned to see that she has a daughter named Jenna (Krissi Bohn), who she had failed to mention in their earlier meeting.
Back on the cobbles, an intrigued Lloyd tries to work out how old Jenna is. With the dates matching and Mandy's sketchy behaviour speaking for itself, Lloyd realises that Jenna could be his.
Confiding in Eileen about the full story, Lloyd explains that he'd always been keen on Mandy, but his best mate Johnny got in first and married her. Johnny - who has since died - wasn't the best of husbands and for a while Mandy turned to him for comfort, leading to an affair.
When Lloyd confronts Mandy with his suspicious over Jenna, she instantly dismisses them. However, Lloyd can't let this go - convinced that he is right.
In the end, Lloyd heads back to Mandy's place, leading to an awkward atmosphere as Jenna is present once again.
Jenna soon realises that something is amiss, and when she learns that her mum had a fling with Lloyd, she immediately has questions of her own to ask!
Having always thought that Johnny was her father, how will Jenna react when she learns that her dad is actually Lloyd?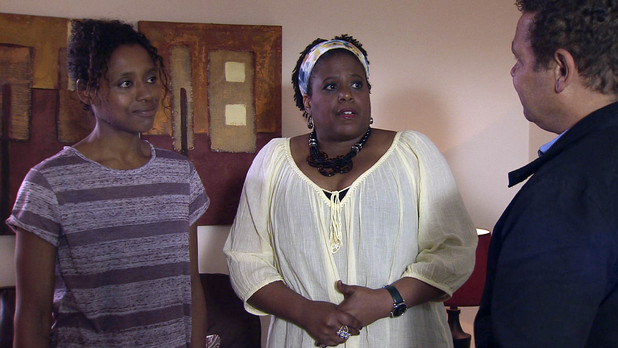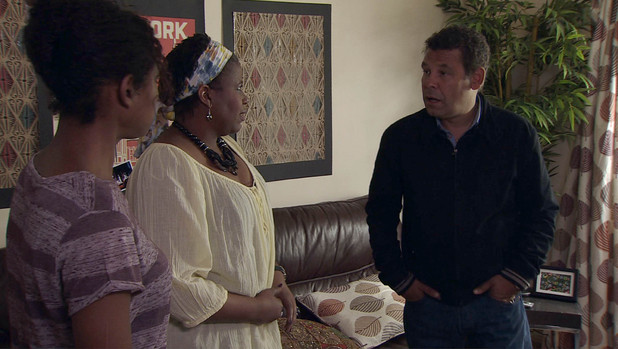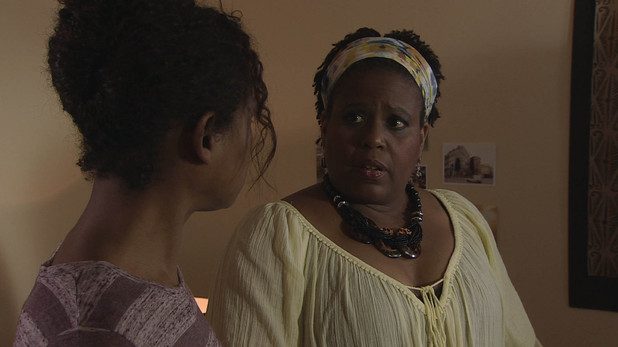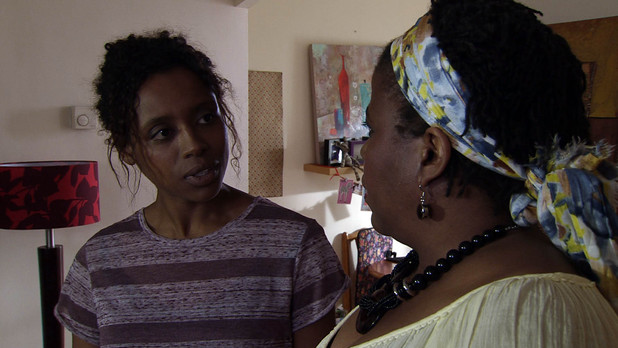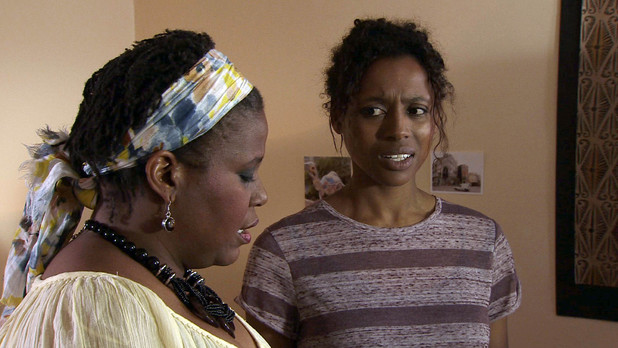 Coronation Street
airs these scenes on Friday, September 21 at 7.30pm on ITV1.
> 'Coronation Street' Lloyd to discover secret daughter?
> 'Coronation Street': Lloyd's secret family storyline confirmed
> Read more 'Coronation Street' spoilers and news
Over on
EastEnders
, Tyler Moon finds himself at the centre of Branning family dramas as he returns to Walford following his work trip.
Tyler (Tony Discipline) is in for a shock as he arrives back on Albert Square, finding out that
his brother Anthony is missing and that Derek now owns the antiques emporium
.
Keen to repair his fractured relationship with Joey (David Witts), Derek has given him the keys to the Moons' former workplace, telling him that he can turn it into any business he likes.
Joey is still reluctant to build bridges with his father, though, so he tells Tyler that they should team up to teach Derek a lesson after what happened to Anthony.
Tyler immediately says that he isn't getting involved in Joey's vendetta, which leaves Derek intrigued. Keen to play Joey at his own game by making him jealous, a scheming Derek then offers Tyler a stall in the market, claiming that it's his way of saying sorry.
Joey is not at all impressed when Tyler takes up Derek's offer. Tyler assures him that it's just a business arrangement, but when Joey calls him Derek's lapdog and insults Anthony, Tyler punches him.
Watching the violent altercation, Derek is pleased that his plan seems to be working…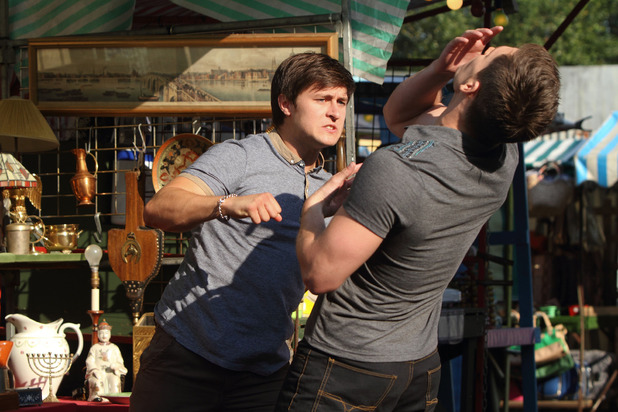 EastEnders
airs these scenes on Friday, September 21 at 8pm on BBC One.
> Read more 'EastEnders' spoilers and news
Coming up on
Emmerdale
, Kerry Wyatt's life hangs in the balance as she suffers another shock health scare.
Kerry (Laura Norton) takes a sudden turn for the worse after losing her insulin pen in a forthcoming episode, just weeks after
she ended up in a diabetic coma following a drinking session
.
The irresponsible mum's careless act coincides with a tough time for her in the village, as Val (Charlie Hardwick) gives her some more home truths - believing that she should leave Emmerdale before Amy returns from her trip.
Kerry's love interest Andy also pulls the rug from under her by asking her to leave his house.
Back at rock bottom, Kerry is later spotted staggering around drunk in the village, feeling that she has nobody to turn to.
Kerry soon collapses and is found by Sam (James Hooton), who calls the emergency services, while a guilty Val and Pollard bring over blankets. Will Kerry be okay?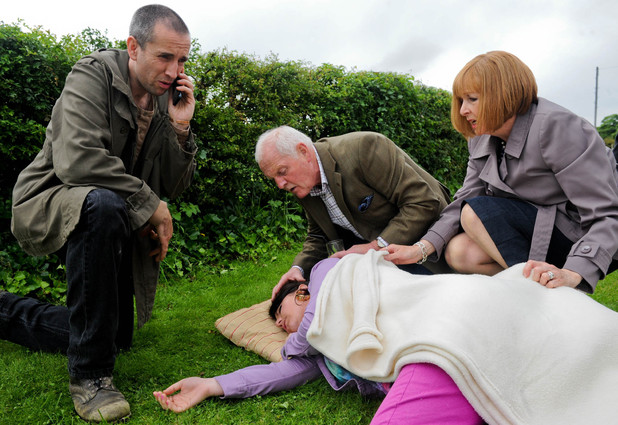 Emmerdale
airs these scenes on Thursday, September 20 at 7pm on ITV1.
> 'Emmerdale' Kelvin Fletcher: 'Andy, Kerry fling won't get serious'
> Read more 'Emmerdale' spoilers and news
Meanwhile,
Hollyoaks
sixth former Callum Kane will soon decide to play detective as he grows uncomfortable over Ally Gorman's behaviour.
When troubled mum Martha returns to the Kane house later this month, Ally (Dan O'Connor) takes control by kicking her out. However, Callum (Laurie Duncan) isn't entirely pleased over Ally's new-found role within the family - fearing that he could be too good to be true.
As Ally prepares to move in, Callum's suspicions appear to be confirmed when one of his cardboard boxes topples over to reveal unopened envelopes addressed to 'Dave Burns'.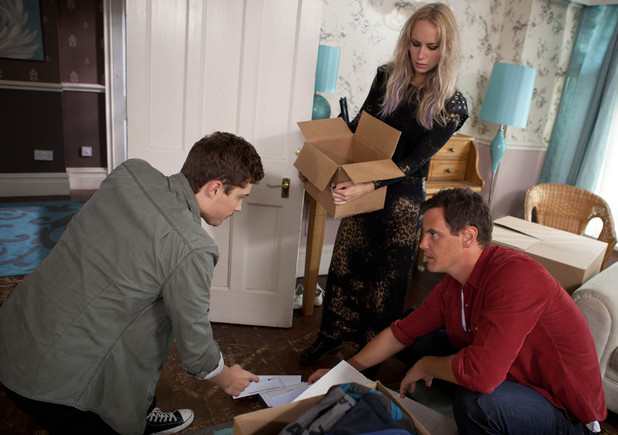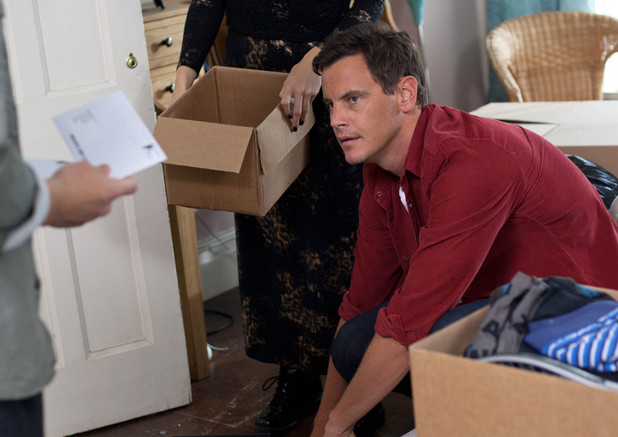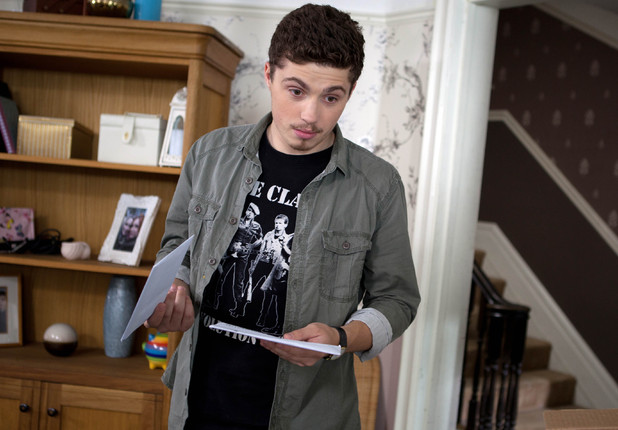 The strange discovery makes Callum even more determined to find out what Ally is hiding, and he even recruits George in his attempts to get to the bottom of things.
The next day, Callum's attempts to expose Ally come to a head when he confronts the Australian with three women from his past.
Show bosses are keeping tight-lipped over who the ladies are, but with Callum convinced that he's got one over on Ally, will the mysterious Australian be able to explain himself?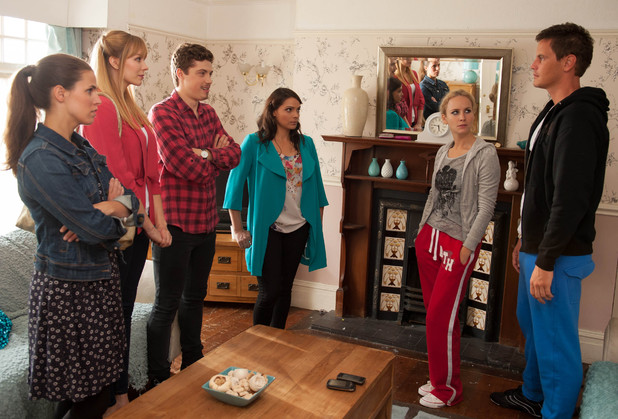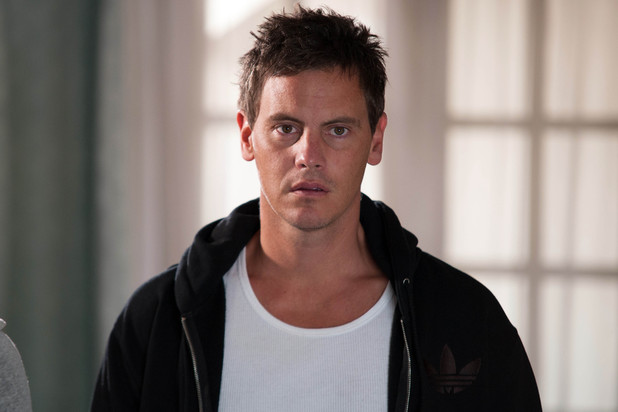 Hollyoaks
airs these scenes on Wednesday, September 19 and Thursday, September 20 at 6.30pm on Channel 4.
Don't forget that Hollyoaks Later returns to E4 on Monday, September 17 at 10pm. Full spoilers and pictures will appear on Digital Spy next week.> Read the latest 'Hollyoaks' spoilers and news
Over on
Doctors
, Elaine Cassidy's past comes back to haunt her when Harrison Kellor changes his plea to 'not guilty' for the murder of Lauren Porter and the attempted manslaughter of Jack Hollins.
Harrison's decision causes a frenzy in the press, and Elaine (Janet Dibley) is plagued with phone calls from journalists who want to hear her thoughts on the situation.
Amid the media scrutiny, Elaine is approached by a man named Alex Redmond, whose wife went missing after an affair with Harrison - meaning that it's possible he may have killed other women too.
Although Elaine is reluctant, Alex says that he wants her help to get to the bottom of the situation, as she's one of the few people who have first hand experience of what Harrison is like.
When Elaine secures a prison visit to see Harrison, will she get answers over what happened to Alex's wife?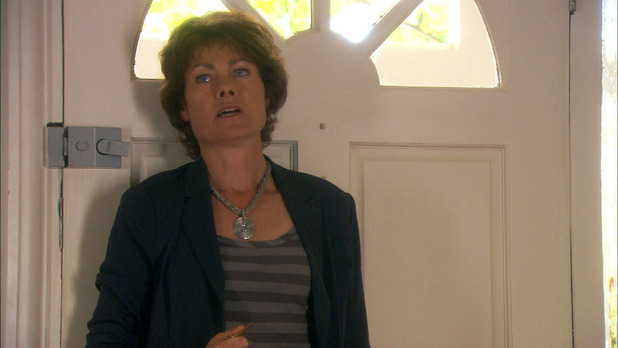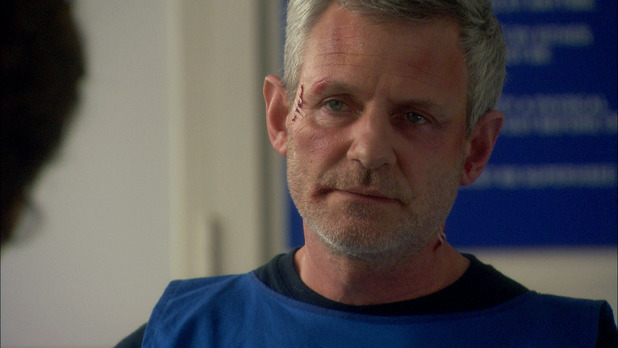 Doctors
airs these scenes in the week commencing Monday, September 17 at 1.45pm on BBC One.
> 'Doctors' lines up Red Button specials for Harrison return
> 'Doctors': Three departures confirmed
> Read the latest 'Doctors' spoilers and news
Hollyoaks
was the winner of our storyline poll last week as
40.1%
of you chose Myra seeing Mercedes's true colours as the best plot.
EastEnders
came second with
28.1%
for Janine's big ultimatum to Michael, while
Coronation Street
was third with
20.9%
for Kirsty going into labour.
Emmerdale
took fourth with
9.3%
for Moira's fling being exposed, while
Doctors
was fifth with
1.6%
for Daniel's latest woes.
Don't forget to vote in the poll below and let us know which story sounds best this week!
Get the Inside Soap magazine on your iPhone or iPad