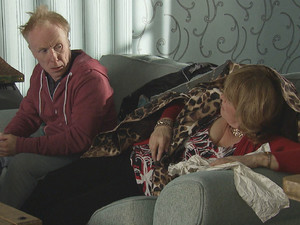 Next Episode
Airs Wednesday May 22, 20:00
Diane wakes with a hangover on Mark's sofa.

Airs Wednesday May 29, 20:00
Macs tells Iolo why he can't be a donor.

Airs Thursday May 30, 20:00
Kevin is confused over the situation between him and Sheryl.

Airs Friday May 31, 20:00
Dani and Gemma step in when Mark has problems.