0
Soaps Spoiler
Jinx has a lot on his mind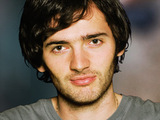 Aired Tuesday, Jun 5 2012 at 20:00 BST on S4C
Things will never be the same again for Gwyneth and Jinx. He has bigger things than Gwyneth's secret on his mind.
Meanwhile, Jim should know better than to listen to Angela as he jeopardises his relationship with Eileen.
---
Fydd perthynas Gwyneth a Jinx fyth yr un peth eto. Mae ganddo bethau pwysicach i boeni amdanynt na chyfrinach Gwyneth.
Ddylai Jim fod wedi dysgu i beidio cymryd sylw o Angela wrth iddo beryglu ei berthynas ag Eileen.
Get the Inside Soap magazine on your iPhone or iPad