Hollyoaks
have supplied their best offering of pictures in a long while this week as I can finally give you an in-pictures glimpse of those much-talked about stunt scenes in The Loft.
As you can see, the
Bissix is back
as Clare Devine makes a shock return to the village hell-bent on tracking Justin (Chris Fountain) down to pay him back for pushing her off The Loft balcony. Warren (Jamie Lomas) finds himself caught up in the hysteria, as does Hannah (Emma Rigby).
For those of you that are partial to a little spoiler and don't already know who dies, then
click your clicking thing here to find out
. Meanwhile, for those partial to a short preview video of Stunt Week, then
head here
.
Check back next week for a review of the week's episodes. Hopefully the DVD will find its way into the player at some point over the weekend.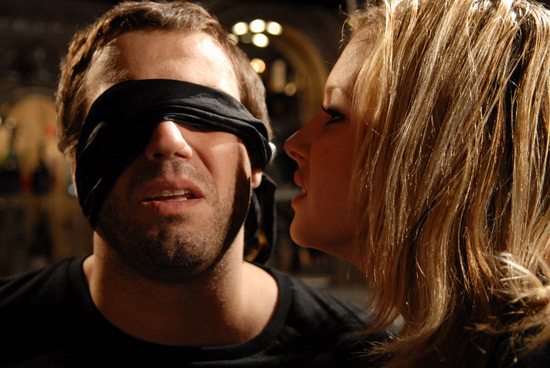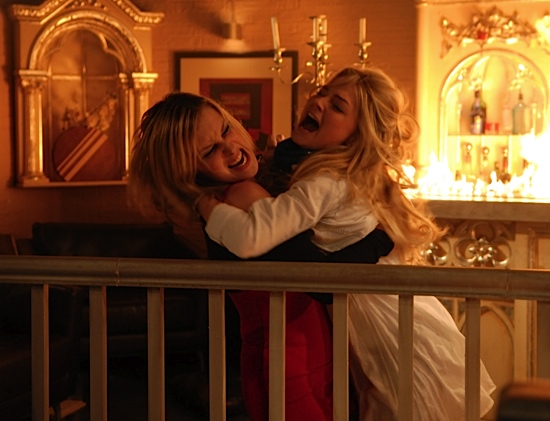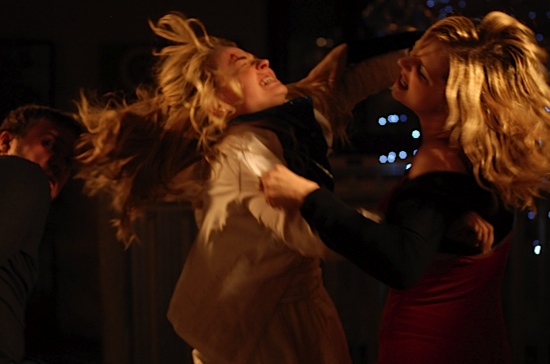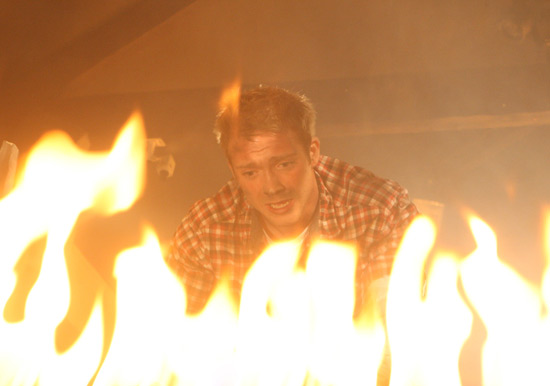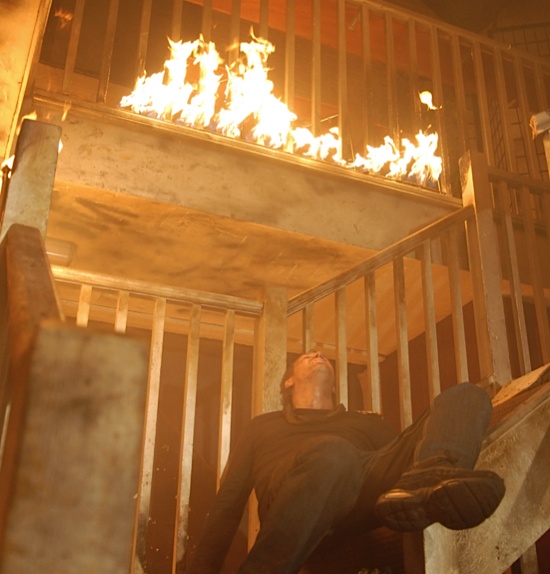 These scenes air on Friday, May 29 at 6.30pm on Channel 4.
To
EastEnders
now, where it's Billy (Perry Fenwick) and little Jay's (Jamie Borthwick) week to shine. It's Jase's trial in a fortnight's time and during the first episode of the week, Billy bumps into a mysterious woman called Viv (Dido Miles) and accidentally pours tea down her. She's all sweetness and lies, though, as it soon transpires that she's not as innocent as she seems - she's actually revealed to be football hooligan gang leader Terry Bates's (Nicholas Ball) wife.
So why's she on Albert Square looking for Billy? Well she hopes to stop Billy from appearing in court and giving evidence against Terry. When she threatens Jay's life, Billy finds himself in an extremely difficult position.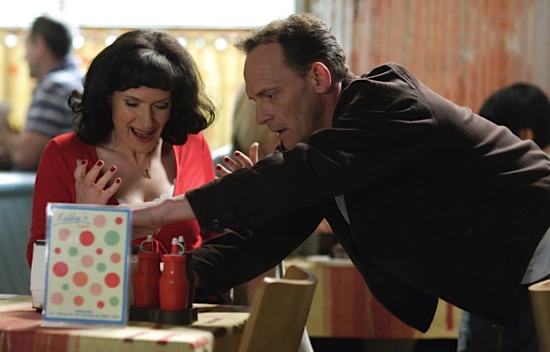 These scenes air on Monday, May 25 at 8pm on BBC One.
To
Coronation Street
now and as you can see from my pictures, Sally's (Sally Whittaker) not too delighted to learn that Fiz (Jennie McAlpine) has been visiting John Stape (Graeme Hawley) in prison. In fact, she's so frustrated by Fiz's 'betrayal' that she pops across the Street and lunges at her!
Realising that a reconciliation with John would have a disastrous impact on so many people - including her brother Chesney (Sam Aston) - Fiz finds herself having to make an almost impossible choice: true love versus the happiness of her family and friend.
Surely she can't attempt making them both happy, can she?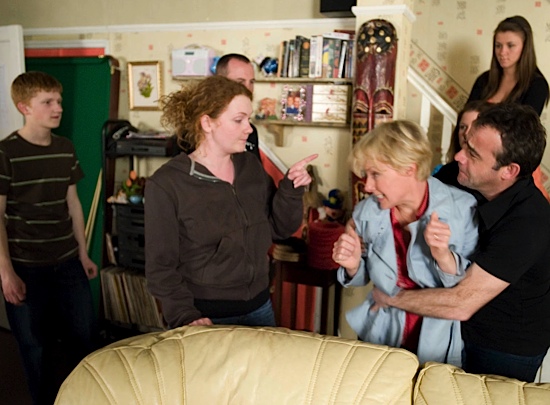 These scenes air on Monday, May 25 at 7.30pm and 8.30pm on ITV1.
And finally to a couple of bizarre pictures from
Emmerdale
- probably the weirdest pictures I've had in a Sunday picture roundup. If anyone can find any others, do let me know.
Yes, Belle (Den Taylor-Draper) is performing in a village magic show about to 'saw' Bob (Tony Audenshaw) in half when the smoke from her
used chocolate tin
pyrotechnic (singular) sets off the sprinklers.
Here's hoping that fairly pointless storylines like this will rapidly fade out as the show moves towards its October relaunch.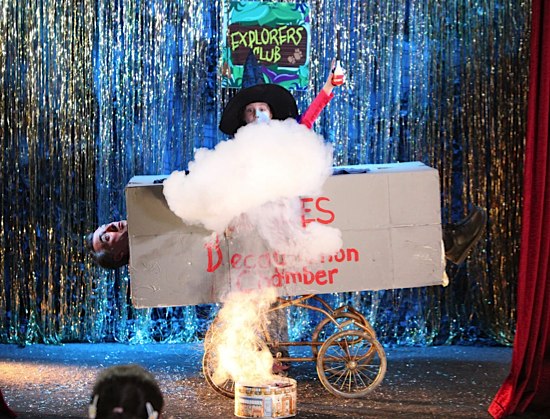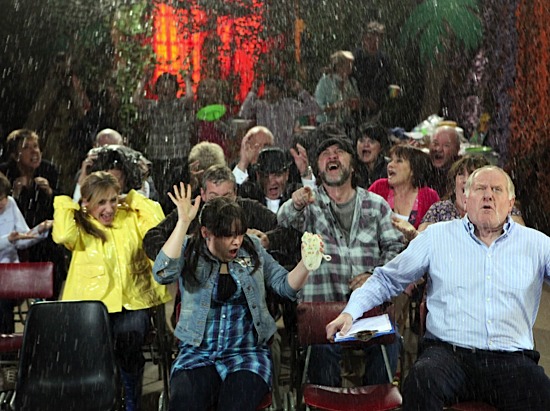 These scenes air on Tuesday, May 26 at 7pm on ITV1.
Let me know your thoughts on the above storyline using the usual form below!