Coronation Street
's Maria Connor and Jason Grimshaw share a kiss in passionate scenes later this month.
Maria (
Samia Ghadie
) has, despite her efforts, been unlucky in love since her relationship with the deceitful Chris last August.
But when old friend Jason (Ryan Thomas) spends the evening at Maria's flat, sparks begin to fly.
How will Maria react after the pair kiss? Is this the start of a whirlwind romance, or a one-off fling..?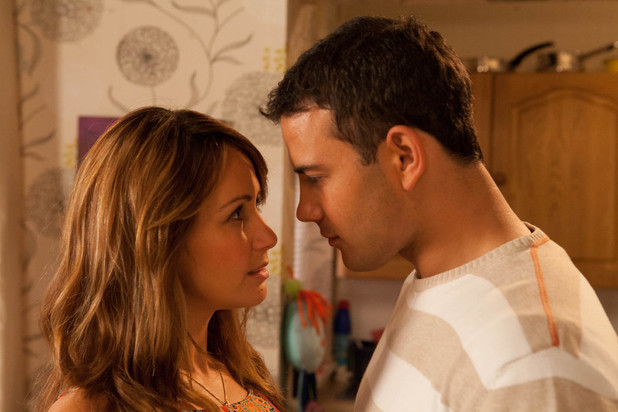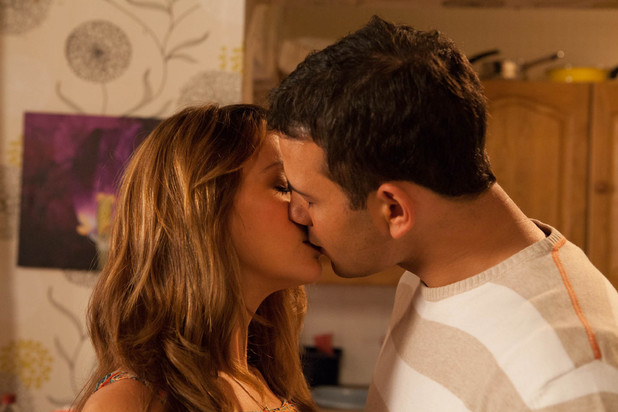 These
Coronation Street
scenes will air on Monday, July 23 at 8.30pm.
> Read Samia Ghadie's recent interview with Digital Spy
> Read more Coronation Street spoilers
EastEnders
' hapless Billy Mitchell (Perry Fenwick) runs a marathon of his own to make it back to Albert Square in time to run with the Olympics torch.
Villain Derek Branning almost ruins Billy's big moment when a scuffle with Jack and Max on the train back from a football match leads to chaos as the emergency alarm to be sounded and their journey is delayed.
To make matters worse, the police are waiting for the gang to finally return to Walford. But Anthony (Matt Lapinskas) saves the day as he creates a diversion for Billy to make his way back to the Square.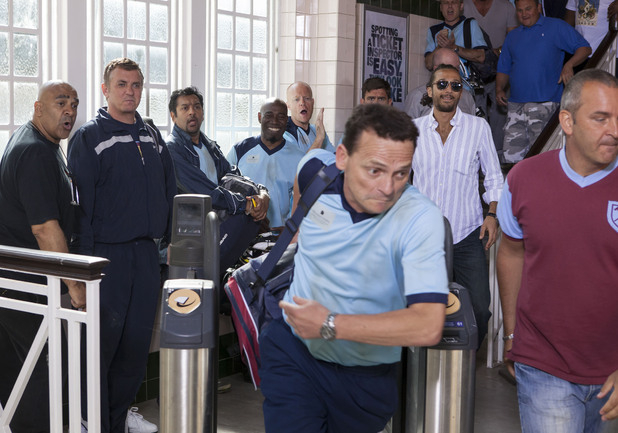 EastEnders
airs these scenes on Monday, July 23 at 8pm.
> Perry Fenwick nervous about live EastEnders Olympic torch run
> EastEnders Billy's Olympic moment - more spoiler pictures
> Read more EastEnders spoilers
Meanwhile in
Emmerdale
, Rachel Spencer (Gemma Oaten) pulls out a pregnancy test kit from her bag and Ali Spencer (Kelli Hollis) is shocked to see it.
Finally confronting her fears and full of nerves, Rachel goes to do the test. Unable to face reading out the test, Ali reads it for her.
Rachel reels as Ali confirms that she is pregnant. Rachel is shocked as her head goes into a spin she realises she can't tell Ali the identity of the father.
Fans were last month stunned to witness
Rachel and her married boss Jai fall into each other's arms at the factory
.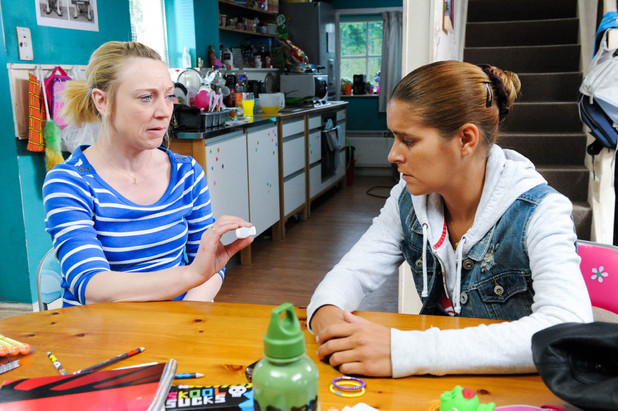 Emmerdale
shows these scenes on Monday, July 23 at 8pm.
> Emmerdale Gemma Oaten talks Rachel, Jai shock in Digital Spy interview
> Emmerdale Chris Bisson: 'No affair for Jai, Rachel'
> Emmerdale Gemma Oaten shocked by Rachel, Jai one-night stand
> Read more Emmerdale spoilers
Coming up in
Hollyoaks
, a tormented Mitzeee Minniver begins to doubt her own innocence as she remains locked up for a crime she didn't commit.
Viewers recently saw
twisted Mercedes McQueen frame Mitzeee for her stabbing
in a bid to discredit the glamour girl once and for all. As Mitzeee (Rachel Shenton) cannot remember what happened that day, she has no idea that Mercedes actually stabbed herself.
Although Mitzeee's gut instinct tells her that that she wouldn't be capable of hurting someone, she is shocked by her own anger as she ends up in a violent altercation with her prison cellmate.
In the aftermath of the showdown, Mitzeee can't help but think that she could be guilty after all…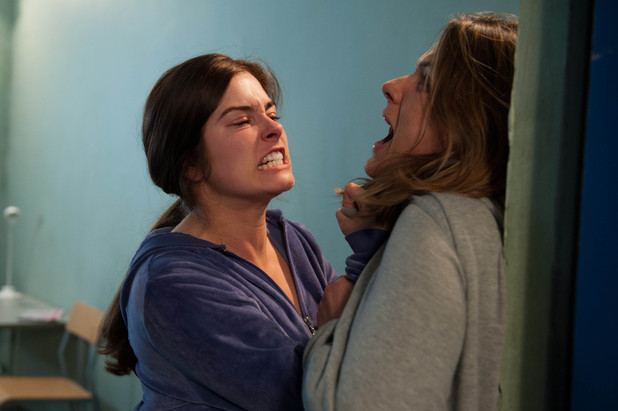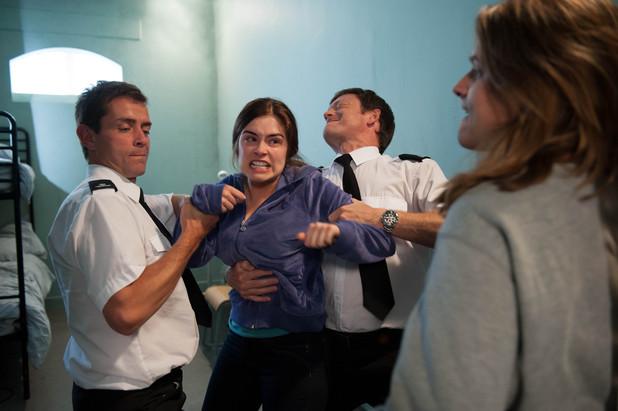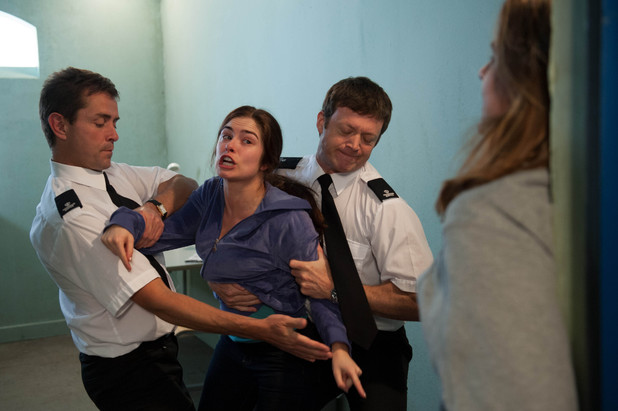 Back in the village, meanwhile, Riley (Rob Norbury) is struggling with the media attention surrounding the Mitzeee situation.
When Riley discovers that Darren (Ashley Taylor Dawson) has been the source of some recent newspaper stories, an argument follows between the pair and their friendship is put to the test…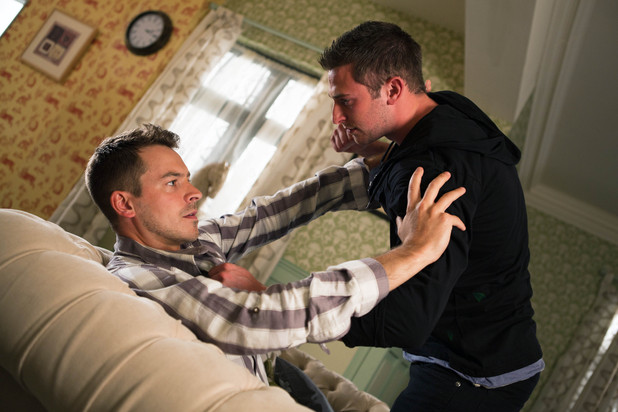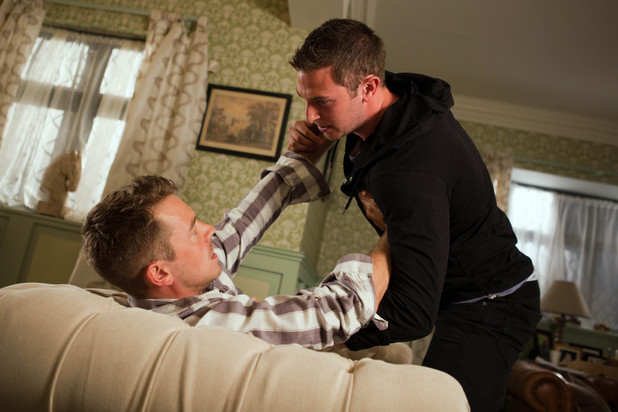 Hollyoaks
airs these scenes on Monday, July 23 and Friday, July 27 at 6.30pm on Channel 4.
> Read the latest 'Hollyoaks' spoilers and news
Over on
Doctors
, there are more emotional times ahead for Kevin Tyler and Mandy Marquez as they continue to struggle in the aftermath of Freya's death.
When Freya's aunt Patti pays a visit to The Mill, Kevin (Simon Rivers) is desperate to avoid seeing her and keeps his distance. A shocked Mandy (Danielle Henry) tells Kevin that he should have had the decency to see Patti, but he reveals that he feels too guilty for that - believing that he should have been the one who died.
Later, Mandy suggests to Kevin that they should go for a walk, but when they encounter Patti, Kevin knows she has set him up.
Despite Kevin's reluctance, talking to Patti about Freya's blog begins to help him and it seems that he has taken another step towards coping without his former colleague.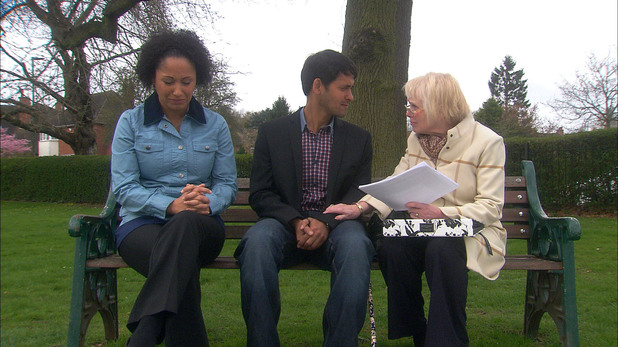 Doctors
airs these scenes on Monday, July 23 at 1.45pm on BBC One.
> Read more 'Doctors' spoilers and news
Hollyoaks
was the big winner of our storyline poll last week as a whopping
64.2%
of you chose Silas's escape as the best-looking plot.
EastEnders
took second place with Billy's Olympics nightmare, while
10.4%
were excited by Ryan Connor's return in
Coronation Street
.
Emmerdale
managed fourth with
7.8%
as Amy came face-to-face with her mum, while
Doctors
was fifth with
2.3%
for Daniel's flash-forward to 2050.
Vote in the poll below and let us know which story sounds best this week!