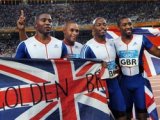 Eurosport HD has begun test broadcasting on a Sky HD transponder ahead of a UK launch.
Some
Digital Spy
members have been
viewing the feed
at 12.344H at a symbol rate of 29.5 with FEC 3/4. The test has been employing NDS encryption and carrying Eurosport HD schedule information.
A spokesman for Eurosport confirmed it planned to launch the HD service in the UK but said negotiations were ongoing with Sky, so would not comment specifically.
Eurosport HD, a simulcast of Eurosport, began broadcasting in several markets in continental Europe and Scandinavia earlier this year, and has been advertised in the UK press in recent days.
The channel will be covering the Beijing Olympic Games from August 8.
Testing is also underway for Eurosport News, previously
dropped in favour of Eurosport 2
, to return to digital satellite in the UK.