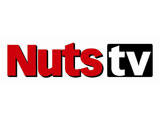 Turner Entertainment Networks is being sued by production company ETV Media Group for an alleged £612,000 in unpaid bills.
The amount relates to digital TV channel Nuts TV, a spinoff of lads' mag
Nuts
, which ETV produces for Turner.
Turner announced last month that it is to
close
the TV station in January, replacing it with a feed of CNN International on Freeview. Nuts TV will migrate to a broadband-only offering on the magazine's website.
According to the
Daily Mail
, ETV claims it signed an agreement with Turner in June 2007 to build a broadcast studio for the channel, but is now alleging that Turner failed to pay owed instalments on the agreement from July this year.