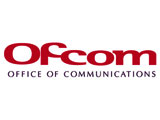 The United for Local Television (ULTV) campaign has called for local TV to be delivered under a new Channel 6 brand and given more support by the government.
Ofcom has started making spectrum available for low-power local digital TV stations to be awarded on a city-by-city basis.
At the start of the year, the media regulator
began auctions
in Manchester and Cardiff of the local digital terrestrial television licences.
However, the ULTV believes that effective local TV broadcasting cannot be achieved unless there is a coherent, unified platform in place.
The group is therefore calling for the government to reserve spectrum in the forthcoming digital switchover for the creation of a new dedicated local TV channel, under the Channel 6 brand.
According to the ULTV plans, this digital terrestrial television channel would broadcast local news and current affairs, as well as networked programming.
ULTV spokesperson Jaqui Devereux pointed out: "Local TV would enable citizens to participate in the making of programmes and to see and question local politicians and others who directly influence their lives."
However, she said that Ofcom has "disregarded its duty to achieve the optimal use of spectrum by forcing prospective local TV providers to negotiate with a monopoly spectrum gatekeeper with no obligations to release capacity on a fair or reasonable basis".
Devereux also suggested that the establishment of Channel 6 could "break-up ITV1's monopoly over the sale of terrestrial TV advertising in local markets".
She added: "It is difficult to understand why ITV should be granted at least £55 million of regulatory assets but not have to pay for its own regional news programmes when other providers are willing to supply entire local TV channels but are denied regulatory assets."
Meanwhile, Labour MP Ian Stewart has criticised the government's recent Digital Britain report for its lack of support for local TV.
In a statement, Stewart explained that Ofcom has so far "behaved disgracefully" by refusing to conduct a dedicated consultation about "enabling policy options for local TV".
He said it is therefore "not surprising, but still disappointing" that the recently revealed Digital Britain report had "little to say about the future of local TV".
"If local TV channels are left to buy spectrum in auctions or private transactions then there is a high risk many people will have no access to discussion programming about their own local area on free-to-air television," Stewart added.
"I will be writing to the new Secretary of State calling for him to ensure the sixth channel on
Freeview
and cable is reserved as a local TV channel."