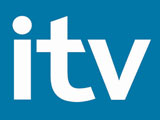 UBS has said that
ITV
should consider adopting a pay TV model to increase revenues and boost its future sustainability, according to
The Independent
.
Declining advertising revenues coupled with the global recession have resulted in various challenges for ITV and other commercial public service broadcasters. In response to this, UBS has claimed that even if a recovery in the economy results in improved fortunes for commercial PSBs, ITV will draw little benefit from sticking with its current strategy.
UBS analyst Daniel Kerven explained that "ongoing structural pressures" in the TV industry mean that the broadcaster "should consider migrating to a subscription model".
Back in June, it was
reported
that ITV was considering moving its free-to-air digital channels ITV2, 3 and 4 to a subscription-based model. The broadcaster also held talks with Sky about this new arrangement for its free-to-air content.
The primary benefit for ITV of this dramatic shift would be a share in the revenue generated by Sky in retailing the channel mixes that ITV channels would be carried in. However, the removal of the core ITV channels from Freesat and Freeview would likely have a negative impact on the two services, especially as the broadcaster has played a significant role in their development.
Despite this, a survey commissioned by UBS and conducted by Gfk NOP has revealed a significant level of consumer appetite for pay TV services in the UK. It was discovered that 24% of homes not currently signed up to pay TV would subscribe if ITV 2, 3 and 4 were exclusive to Sky or Virgin Media. This increased to 40% when ITV1 was included.
The survey also revealed that around a third of households currently receiving terrestrial television intend to transfer to pay TV at some point "in the future", which UBS believes demonstrates the "wider consumer acceptance of pay TV".
Kerven added: "Despite the tougher economic environment, the intention of pay TV customers to turn is lower than it was two years ago for both Sky and Virgin."