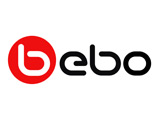 Bebo
has confirmed plans to cut jobs at its UK operation and halt all future commissions for its web TV business.
According to reports, the social networking website will reduce its UK team from around 20 to just four over the next few weeks.
The drastic cut is due to a drive by partner company AOL to trim 100 employees from its UK, Australian and US operations as it prepares for separation from its own parent company Time Warner.
UK Bebo employees were consulted on the plans yesterday, including that current web TV shows such as
KateModern
and
Sophia's Diary
will continue running until the end of the year, but no further commissions will be made.
"We are in the process of realigning the Bebo business and need to make sure that our resources are aligned with our new business mode in order to execute effectively against our future vision and stay competitive," said an AOL spokeswoman.
"We are therefore required to make some difficult decisions about the future of our organisation and its people in order to stay competitive."
After buying Bebo for $850m (£514m) in spring last year, AOL has struggled to drive the social media operation to profitability. However, Bebo claims that it has never lost money on its web TV shows, which are typically co-funded by sponsors.
"Bebo remains a start-up at heart and as such remains a relatively small team with limited resource and in order to execute against its future vision it must focus its efforts," said a Bebo spokeswoman.
"Its focus now and for the foreseeable future is to augment its core functionality, rapidly innovating in a number of key areas to further enhance its user experience and increase its user base, and commit its attention to better understanding its users, amongst other things."
Back in August, Stephane Panier was brought in by AOL as Bebo's new head of global operations to define a fresh strategy for the company going forward.