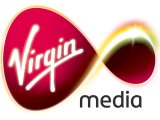 Rovi
has pledged to appeal against a High Court ruling that electronic programming guide (EPG) patents owned by its Gemstar division are invalid.
Last Friday, the London court
ruled
in favour of Virgin Media in a legal dispute with Gemstar over infringement of three EPG patents.
The judge presiding dismissed the case because the technology being disputed was too general, and he further moved to recall the patents.
Rovi, which acquired Gemstar in 2007, welcomed the court's finding that Virgin Media was in transgression of its patents, but pledged to appeal against the decision to subsequently declare them invalid.
"While we are pleased that the court found all of the patents to be infringed by Virgin, we strongly disagree with the court's ruling on the validity issues, and intend to appeal the decision," said Rovi senior vice president of worldwide patent licensing Samir Armaly.
"We also intend to continue to pursue Virgin and other unlicensed companies for their infringement of our intellectual property, to join the numerous companies who have already taken licenses to our patents issued throughout the world."