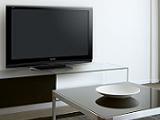 The BBC Trust's final consultation on IPTV joint venture Project Canvas comes to a close today, marking the final time that objections can be raised against the initiative.
Last month, the Trust gave its
provisional approval
for the project, which aims to deliver an upgrade to the Freeview and Freesat platforms by creating a new receiver and user interface capable of delivering video on-demand and internet-based services.
However, the Trust imposed tough conditions on Canvas relating to industry engagement, costs and other aspects, while also opening up a final consultation for any further objections to be logged.
Writing yesterday on the
BBC Internet Blog
, BBC controller of TV platforms Rahul Chakkara once again stressed the corporation's case for the Canvas initiative.
Referring to the recent Consumer Electronics Show, Chakkara pointed to the "ubiquity" of IP-enabled TVs and set top boxes, meaning that the "internet is arriving onto the television".
He also highlighted a
recent agreement
to bring BBC iPlayer to connected Samsung TVs, as part of a growing interest in widget-enabled sets.
However, Chakkara said that what the market really wants is an open platform which drives innovation by creating the "existing internet model on the television".
He claimed that the Canvas partners - BBC, ITV, Channel 4, Five,
BT
and TalkTalk - want to be enable anyone with an idea to "publish directly to the consumers" in order to usher in a "flood of creativity".
"If approved by the BBC Trust, Canvas will provide the opportunity for software developers and content publishers to create applications to sit upon this platform according to published technical specifications: there will be no editorial gatekeepers, and without the need to do a commercial deal with the platform, we expect this to be an open platform of real scale," he added.
"Further, the platform's innovative user experience and mainstream brand will, we believe, truly bring together broadband and broadcast content in a seamless way. The innovation taking place in the market today is truly exciting and we expect next-generation, Canvas-compliant devices will have the potential to move the dial once more."
However, Sky has been
highly critical
of Canvas on grounds of its potential use of public money to distort the nascent IPTV market.