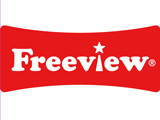 New research has indicated that around 350,000 Sky+ HD households could make the switch to digital terrestrial television when
Freeview
HD reaches the market.
According to a YouGov survey of 2,063 adults commissioned by Freeview, 17% of Sky subscribers with the Sky+ HD service said that they were "likely" to change their main set to Freeview HD when it becomes available.
Last month, it was
announced
that over 10 million UK households currently have Freeview on their main sets, with 18.2m sets in total receiving the service.
After going
technically live
on December 2, Freeview HD will be commercially launched within the next six weeks, including a range of set top boxes, PVRs and IDTVs coming on to the market.
Early price reports suggest that a Freeview HD receiver will be around £130 but a Freeview+ HD box will cost over £300.
At first, BBC HD will be available on the platform, along with Channel 4 HD and ITV HD, which is a new upscaled simulcast of the ITV1 channel.
A HD simulcast of Five is expected to follow by the end of the year, with the service hoping to have five HD channels available by 2012. However, the available HD content will be much less than the over 30 HD channels currently available on Sky.
The YouGov survey indicated that 18% of UK homes still receiving analogue TV services intend to switch to Freeview HD, with an equivalent amount of existing Freeview households also planning to upgrade. Only 12% of Virgin Media subscribers said that they would switch.
Freeview intends to launch a major marketing push for its HD platform, including a coverage check database for users to find out when they will get access to the service.
Speaking yesterday at a Broadcasting Press Guild event, Freeview managing director Ilse Howling said: "When Freeview was first launched, Sky was perceived to be digital television, and then Freeview has come up alongside it and in fact overtaken it. I think with HD it will be similar to [the situation] with standard definition.
"I don't know whether Freeview HD will actually damage [Sky's] growth - that's hard to judge - but this will be about consumers making own choice about what want to get."
She added: "What Sky does fantastically well is appeal to people who want the kind of programming it offers, so if people want sport and big budget premium movies, then clearly Sky is a tremendously strong offer.
"But if people want a public service version of HD - BBC, ITV, Channel 4 - then Freeview has a very strong offer. Consumers will have to make up their minds what's important to them."
Howling further revealed that Freeview will explore options for launching a 3D service in the future, but that will depend on how consumers react to Sky's debut channel and also the available bandwidth on DTT.