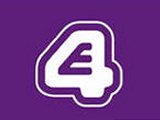 Channel 4 will take entertainment station E4 free-to-air on Freeview at the end of May, it has been announced today.
In a surprise move, the broadcaster also confirmed that timeshift channel E4+1 would be launching on DTT at the same time.
Plans to turn the pay TV channel into a free offering were first outlined
earlier this year
as part of a "long-term" digital strategy. Now the plans have been brought forward in time for the sixth series of
Big Brother
, which broadcasts around-the-clock on E4.
Channel 4 had been faced with something of a dilemma when deciding to make the switch: it already had in place a
long-running agreement
with Sky for carriage of E4 as a pay TV channel until 2008. In order to negotiate the barrier, C4 said today that E4 would continue to broadcast encrypted via satellite for the foreseeable future. As an extra sweetener for Sky, C4 has agreed to forfeit any subscription revenues it would have taken in the coming years.
"We've always said we would take E4 free-to-air when this represented the best opportunity for its future development and growth," said Dan Brooke, Controller of Digital Strategy at Channel 4. "We're delighted to be continuing our relationship with Sky Digital, Britain's biggest digital TV platform, as well as joining its fastest growing one."
E4 has been available on DTT through the premium add-on service 'Top Up TV' since March last year but will withdraw from the lineup before it goes free-to-air.
Channel 4 has a number of free broadcast spaces on Freeview, and is widely expected to
secure yet another
from transmission company Crown Castle. At least one has already been earmarked for More 4, a new factual channel
launching in October
.
Click
here
to view Channel 4's press release in full.