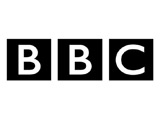 The BBC has said that it "expects and hopes" to see another high definition channel launch on
Freeview
by the end of 2010, following the delay to Five HD.
Earlier in the month, Ofcom
confirmed
that Five HD will not launch on Freeview as planned this year, with the available capacity reverting to the BBC.
Speaking at a Freeview HD launch event today, BBC chief operating officer Caroline Thomson said that the corporation is "exploring options" with Ofcom on how best to use the capacity.
Thomson said that the additional HD network "might not be a BBC channel", but added that she is unable to give any further information due to "regulatory restrictions". She did say, though, that more details on the proposed channel will "follow later in the year".
The BBC could now seek to launch a sister channel to BBC HD or partner with another broadcaster to create a wholly new offering.
However, it is unlikely that the Film4 HD channel, which is
coming soon
to Virgin Media, will arrive on Freeview HD after Ofcom recently dismissed a joint Channel 4 and S4C application for the available capacity.
The BBC and Freeview were also lukewarm when asked about the possibility of Film4 HD coming to digital terrestrial television.
Also speaking at the event, Freeview managing director Ilse Howling said that it is "very encouraging" to see the BBC talking to Ofcom about a further HD channel to launch this year.
Five HD will now most likely arrive on Freeview HD after the digital switchover completes in 2012, although the channel is
due to launch
on Sky in July.
Howling said that the absence of Five HD on DTT is "a shame", but she believes that it "won't make a difference" to the consumers interested in taking Freeview HD.
According to Howling, the BBC and ITV's HD coverage of the World Cup is more important as a short-term driver for potential Freeview HD customers.
She also stressed that all the main terrestrial channels remain available in standard definition on Freeview, which will be satisfactory for most viewers.