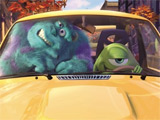 Samsung has issued a health warning about its new 3D television sets two months prior to their
launch
.
A message on the company's website notes that pregnant women, the elderly, children and persons with serious medical conditions could be at risk.
The firm explained that adverse conditions resulting from 3D viewing include "confusion, nausea, convulsions, altered vision, lightheadedness, dizziness and involuntary movements such as eye or muscle twitching and cramps".
The side-effects are apparently induced by the electronic system required to view 3D images on the set - particularly the battery-operated 3D glasses which sync the left and right images to the TV screen and force the brain to process them together as a single 3D perception.
The warnings are believed to have been unveiled well in advance of the release date in order to protect Samsung against the possibility of future lawsuits from those who might be affected by their 3D systems.