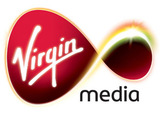 Virgin Media chief executive Neil Berkett has confirmed that the cable operator recently made a submission to the Office of Fair Trading's Project Canvas review.
Last month, the Canvas partners - BT,
TalkTalk
, Arqiva, the BBC, ITV, Channel 4 and Five -
lodged an application
at the OFT as part of efforts to prove that the project does not constitute a qualifying merger under the Enterprise Act 2002.
Berkett, who has been
highly critical
of Canvas in the past, revealed that Virgin Media has now expressed its views on the project directly to the OFT.
Speaking yesterday to
The Guardian
, Berkett said: "Canvas needs to be an open platform but it is closed and will require a dedicated set-top box.
"We will oppose it vigorously if it is not an open world at large for customers to take advantage of. [The current plans] are asking pay-TV customers to buy a second set-top box."
Berkett also claimed that Canvas represents a misuse of the BBC's licence fee as it will create a service not accessible by all of the public.
"It is funded by the BBC licence fee and should be available everywhere, on a Virgin box, a PS3 and even a Sky box," he said.
"I find it extraordinary that it looks like the BBC Trust is
endorsing
what is a closed product. It is inappropriate for the BBC to be doing this."
Earlier in the month, 3view managing director John Donovan
said
that he is "concerned" about the potential impact of Canvas on his business and others like it.