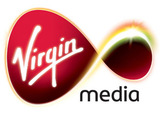 Virgin Media
has unveiled its first ever ad campaign to promote its high definition service, along with confirming that HD variants of Sky Sports 1 and 2 will "soon" join its lineup.
Yesterday, Sky
agreed
to offer its flagship sports channels at a lower wholesale cost to Top Up TV, Virgin Media and BT Vision, along with dropping its plan to get a 'stay' on Ofcom's
wholesale pricing model
at the Competition Appeals Tribunal.
Following the move, Virgin Media will also get access to the HD versions of Sky Sports 1 and 2. As Sky is expected to communicate further on its HD pricing plans by mid-May, Virgin would presumably look to start offering the channels in time for the 2010-11 Premier League season.
To promote its existing lineup of 12 HD channels, including BBC HD, ITV1 HD, ESPN HD and LIVING HD, Virgin Media will also launch a dedicated ad campaign tomorrow.
Airing in a prime time slot during
Britain's Got Talent
on ITV1 and ITV1 HD, the ad features a family at home watching Virgin's HD television service as the picture literally comes to life around them.
Created by Rainey Kelly Campbell Roalfe/Y&R and directed by Steve Hudson of HungryMan Films, the ad carries the slogan, "Virgin Media. Amazing HD. No extra monthly fee", which refers to the
new V HD box
.
"As we make HD available to millions of people for no extra monthly fee, our new HD campaign showcases the glorious experience of watching the forthcoming football World Cup, as well as a wide range of entertainment including movies, music, drama and nature all in amazing high definition," said Virgin Media executive director of brand and marketing Ashley Stockwell.
"We continue to add to our great range of TV content, giving customers a real choice and making Virgin Media the best TV service around."
The multi-million HD advertising campaign will also feature on other television channels, along with print, outdoor, cinema and online outlets.