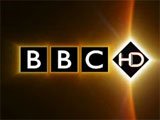 The BBC has confirmed that its election night coverage will be broadcast in high definition on BBC HD.
Starting at 9.55pm, the
Election Night
programme will air on BBC One, the BBC News Channel, BBC HD and BBC Online.
David Dimbleby will present the coverage from a two-tier set at BBC Television Centre, with Jeremy Vine handling the 'swingometer', Emily Maitlis overseeing the results touchscreen and Jeremy Paxman interviewing the politicians.
The programme will run until 6am when it hands over to an
Election Breakfast Special
hosted by Jon Sopel and Sian Williams.
Writing on the
BBC Editors Blog
, BBC newsroom deputy head Craig Oliver said: "The last three elections were extremely important - but during each campaign, the polls pointed to only one outcome.
"No-one is certain what will happen this time. Pollsters and political analysts are as bemused as they are excited, saying they've never seen anything like this in their lifetimes."
He added: "May 6 and 7 look to be days that historians will write about for generations. I hope you take the opportunity to grab the best front-row seat with the BBC as history is made."
Sky News has already confirmed its plans to offer high definition coverage of the election on the new Sky News HD channel, which will
officially launch
tomorrow.
Available at position 517 on Sky's electronic programming guide, Sky News HD will air the
Decision Time
programme at 9pm.
From Sky's West London studio, Sky News political editor Adam Boulton will evaluate the election results as they come in, along with interviewing politicians and speaking to a variety of experts and pundits. The programme will feature "information-rich on-screen HD graphics" to show the standings of each party.
The satellite broadcaster will also have on-site reporters at around 100 locations throughout the UK to keep track of all the breaking stories. All presenters and correspondents will be blogging and tweeting on Sky's online platforms.
As the results come in, Kay Burley will be with
Gordon Brown
, Jeremy Thompson will be with David Cameron and Anna Botting will be with Nick Clegg in the leaders' respective constituencies of Kirkcaldy, Witney and Sheffield Hallam.
Moving into Friday morning, Eamonn Holmes and Dermot Murnaghan take over as the counts finish and the story gravitates towards Westminster.
"On election night, Sky News will offer live coverage in HD to bring you all the results, excitement and reactions in our special programme
Decision Time
," said Sky News boss John Ryley.
"The outcome will be determined in the constituencies and that's where we'll be. Sharp HD pictures and even sharper journalism will keep us out in front."
Decision Time
executive producer John McAndrew added: "It's likely to be close - so every result, every major speech, every interview, every breaking line will count. Once we're under way, there's no plan, no running order and no 'off-air' time."
At 10pm tomorrow night, Sky News will air the results of a major exit poll from NOP/Mori under a joint deal with ITV News and the BBC.
The exit poll will also be
projected
on St Stephen's Tower, which houses Big Ben in London, along with all the results and standings from the general election.