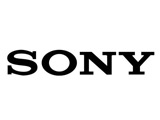 Sony
has unveiled a major marketing campaign to persuade customers to upgrade to its new range of 3D-ready TV sets.
The Europe-wide campaign - which is based around the slogan "Do not adjust your set" - will premiere on June 11, the opening day of the World Cup in South Africa.
According to
The Guardian
, the campaign's TV ad features a montage of footage, such as Brazilian footballer Kaka kicking a ball into an exploding goal, a skidding sports car and a strongman flexing his muscles, all shown in double image to mimic 3D.
The ad, which has been produced by Anomaly, then tells viewers not to adjust their TV set to account for the blurred picture, before advising them: "Maybe it's time to get a 3D TV." A 3D version of the ad has also been created.
Anomaly co-founder Paul Graham said: "Unless you give viewers a bit of a jolt, a wake up, if you can't make a serious impact then it is just another bit of fancy TV wallpaper.
"We've got to get people into stores, or cinemas, to get people into 3D."
Sony's first 3D-ready TVs and Blu-ray players will reach the UK market on June 10. The firm also plans to
launch
a firmware upgrade for the PS3 to enable owners to play 3D games.
The Japanese company will further be
filming
25 games from the World Cup in 3D, with a highlights reel to be played at 1,300 Sony-affiliated stores across Europe to promote 3D TV.