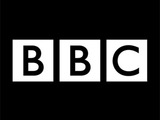 The BBC has today unveiled its new version of BBC iPlayer, which incorporates social network functionality and links to other video on-demand websites.
Currently in beta testing, iPlayer 3.0 incorporates a raft of new features, including a simplified user interface, enhanced personalisation options and greater content interaction functions.
The BBC has also agreed a range of non-exclusive partnerships to enable users to connect with other viewers via social networking and messaging sites.
Initial collaboration agreements with Facebook and Twitter will allow iPlayer users to recommend content to friends in their existing networks.
The initiative is part of a wider strategy by BBC Online to introduce more social features to its operation. It is also working with other social networks to establish "further similar partnerships".
BBC director of future, media and technology Erik Huggers said that the new iPlayer strategy is also about BBC Online doing "fewer things even better".
"We must no longer try to do everything online, but focus on delivering genuinely world-class products like BBC iPlayer - which audiences love and which really embodies the BBC's core mission in a digital age," he said.
"Bringing the benefits of emerging technologies to the public is in the BBC's DNA as its sixth public purpose. BBC iPlayer gives audiences greater control over the programmes they enjoy, guarantees subscription-free access to BBC content in an on-demand world, and provides better value for the content they have already paid for.
"In two and half years BBC iPlayer has evolved to become one of our most popular websites, integral to BBC Online, and available on a wide range of internet-connected devices."
Facebook EMEA vice president Janna Shields added: "The BBC's use of Facebook's social plug-ins transforms BBC iPlayer into a customised social experience for each of our 23 million UK users.
"By integrating Facebook within BBC iPlayer, the BBC is enabling people to share their favourite content and discover the content their friends are recommending and watching."
A further partnership has also been agreed with Microsoft to enable Windows Live Messenger uses to access their messaging services via iPlayer for inviting contacts to watch programming and chat live.
Should the "experimental feature", which will be made available later in the summer, prove successful it will be extended to other instant messaging services.
Also later in the summer, iPlayer users will be able to access links to available programming on ITV Player, 4OD, S4C's Clic, Demand Five and SeeSaw following metadata partnerships with the four broadcasters and SeeSaw-owner Arqiva.
The initiative is part of efforts to help direct more traffic to other VOD sites without the need to share technology or syndicate content.
"As we focus on what public service means in a digital age, we are working to set clear boundaries for BBC Online. We don't want to build a social network, microblogging or instant messaging service," said Huggers.
"But through a greater emphasis on strategic partnerships, we can harness the benefits of the web to enrich the audience's interaction with our content and support other content providers. The new BBC iPlayer reflects public service broadcasting in the digital era."
Beyond the social network and VOD site links, the other key new features in iPlayer 3.0 include cleaner categories for accessing the most popular content, TV listings and genres.
TV and radio channels have also been separated in their own consoles, rather than grouped together as they were before.
Higher quality video streams are also supported on the new iPlayer and viewers can now "channel hop" while watching live streams.
Users can further access a range of personalisation options, with families allowed multiple log-in IDs to create their own user experience.
The electronic programming guide is fully customised with favourite channels and preferences able to be stored remotely for access while logging in via another computer.
In April, iPlayer delivered a record 123 million streams for TV and radio programming on all available platforms. Following the beta, it is thought that the new version of iPlayer will go into full launch in July.