Tech News
Fiver unveils 'edgy' new commissions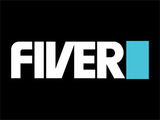 Fiver has announced a raft of new commissions as part of an ongoing strategy to bring more "distinctive and edgy" programmes to its lineup.
From July, new adult animated series
Ugly Americans
will join the Fiver schedule for a 14-week run of 30-minute episodes.
Created by David Stern, a writer on
The Simpsons
, the show is set in an alternative universe where creatures from fantasy, horror and science fiction live among ordinary citizens.
Also joining Fiver is 10-part scripted drama
Getting It
, which will give a unique take on the London fashion scene when it premieres in August.
In November, the channel will air six-part series
Secret Girlfriend
, which is an adaptation of cult online show
Atomic Wedgie
.
Fiver will also give an exclusive UK premiere to
Living In Your Car
, a new comedy drama about a disgraced corporate executive who is forced to live in his luxury automobile.
Californication
, which stars David Duchovny as a disaffected writer, is returning to the channel for a third season, along with a second season of adult comedy series
Archer
.
"This continues our strategy to commission and acquire fresh and inspiring shows, and build on our slate of original, fun and acclaimed series," said Five managing director of acquisitions & digital channels Jeff Ford.
"Our aim is to bring viewers programming that is a real appointment to view."
From 2011, Fiver's sister channel Five USA will start airing
True Justice
, which stars
Steven Seagal
as an undercover cop taking on criminals in a tough area of Seattle.
The channel will also air another season of the critically-acclaimed US drama
Justified
, which stars Timothy Olyphant as deputy US Marshal Raylan Givens, a character created by crime novelist Elmore Leonard.