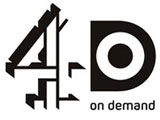 Channel 4 has appointed Richard Davidson-Houston to the newly-created role of head of online.
Davidson-Houston, who was previously the broadcaster's head of online products, will now oversee all Channel 4's online propositions and commissioning.
Effective immediately, his new position will involve working across all Channel 4 departments to "identify and deliver online experiences that distribute and amplify" the broadcaster's core TV output.
Reporting to acting chief creative officer Julian Bellamy, Davidson-Houston will continue to develop a strategic and creative vision for Channel 4's online products and services.
The new role is part of Channel 4 chief executive David Abraham's
wideranging restructure
of the broadcaster to create a greater connection between the TV and online commissioning teams.
Channel 4's online products, cross-platform commissioning, 4iP and education divisions will all now report to Davidson-Houston.
"Channel 4 has some fantastically talented individuals who have been responsible for some of the most talked about online propositions of the last few years," said Davidson-Houston.
"Aside from the great success of Channel4.com and 4OD, we are rightly applauded for the creativity and innovation behind digital commissions such as
Embarrassing Bodies Online
,
Battlefront
,
1066
and
Such Tweet Sorrow
.
"I'm looking forward to enabling the team to work together more effectively in order that we can have even greater impact."
In 2007, Davidson-Houston was tasked with transforming Channel 4's new media operation from a side activity into a viable business.
Towards that aim, he helped mastermind successful relaunches of the Channel 4 website and the 4OD catch-up service.
Prior to joining Channel 4, Davidson-Houston spent five years at Microsoft as a business manager for MSN/Windows Live in the UK.
"In his time at Channel 4 Richard has had a huge impact on Channel 4's online activities and he was responsible for the highly successful relaunch of Channel 4.com last year," said Bellamy.
"His appointment signals our ambition to continue to take the lead in brilliant, award-winning cross-platform initiatives and I'm delighted he will be joining our enlarged commissioning team."
Earlier in the month, Channel 4
launched
a new fashion and wellbeing mini-site, called 4Beauty, to join its existing 4Food and 4Homes online lifestyle services.