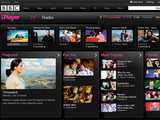 The BBC has confirmed that it is developing measures to warn consumers about web-throttling, after the government indicated that internet service providers should be allowed to abandon net neutrality.
Speaking yesterday at a conference in London hosted by the
Financial Times
, communications minister Ed Vaizey controversially
said
that ISPs should be permitted to give priority to certain content providers on their networks, ditching the process known as net neutrality.
At the same event, BBC director of future media and technology Erik Huggers said that his team was developing software to warn broadband users if their ISP was reducing or 'throttling' the service quality on the corporation's iPlayer catch-up TV platform.
He said that the system, which uses green, amber and red alerts, would only be implemented to ensure consumers can "see that their ISP is behaving appropriately".
Vaizey claimed that a lightly regulated internet would be "good for business, good for the economy and good for people". He also said that most ISPs already run some kind of traffic management to "ensure the smooth running of their networks", without any impact on competition or consumer rights.
However, abandoning net neutrality would allow ISPs to charge extra for optimum service quality on heavy bandwidth sites such as iPlayer and the Google-owned YouTube.
Huggers said that it was "highly unlikely" that the BBC would agree to pay more to ISPs to secure a guaranteed quality of service on iPlayer. He believes that the catch-up platform's popularity would keep ISPs honest, but other providers could be left with limited powers to prevent them from being disadvantaged.
In June 2009, the BBC
accused
BT of throttling the amount of bandwidth available for video streaming services such as iPlayer in peaktime without warning users. However, BT responded by saying that it was not prepared to "give these companies a free ride any more".
Also speaking at the
Financial Times
conference, Consumer Focus head of communications Robert Hammond warned that abandoning net neutrality could have grave consequences for consumers.
He said: "The internet should allow unfettered access to all legal content. Allowing internet providers to prioritise access to some websites over others will create a world wide web where big bully-boy companies rule, pushing out smaller websites and restricting consumers' choice."