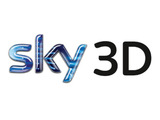 Sky
will break new ground next month when it broadcasts the English National Opera's production of Donizetti's
Lucrezia Borgia
live in 3D.
On February 23, Sky World subscribers with 3D-ready television sets will be able to watch the opera live on the Sky 3D channel.
The production will be simultaneously shown live at selected 3D cinemas, as well as in standard and high definition on Sky Arts 2. In conjunction, Sky Arts 1 will air a special programme giving a behind-the-scenes look at
Mike Figgis
's production of
Lucrezia Borgia
.
The ENO's
Lucrezia Borgia
is the operatic debut of director Figgis, who previously handled Hollywood movies such as
Leaving Las Vegas
.
John Berry, the ENO's artistic director said: "ENO's second collaboration with Sky Arts not only gives audiences a unique opportunity to view Mike Figgis's production of
Lucrezia Borgia
in a multitude of ways, it also reflects ENO's ambition to create an exciting future for opera and reach out to a wider audience through innovative collaborations with the wider arts."
Sky 3D channel director John Cassy added: "Our work with ENO on
La Bohème
was a groundbreaking production, simulcasting both the production on stage, and the work backstage.
"We're delighted to be able to continue this relationship with another pioneering project. Simultaneously broadcasting on three channels, as well as the world's first live 3D opera, is a huge challenge but one that we're delighted to tackle."
He added: "Having Mike Figgis at the helm, along with the esteemed company of ENO, will guarantee a dramatic, thrilling and unique operatic experience, which perfectly reflects the shared ambitions of Sky 3D and Sky Arts, to bring the best of the arts to new audiences in exciting and innovative ways."